There are three ways you can vote . Online, using state paper ballots or using NH Mock Election paper ballots.
Students need to pick a party – Democrat or Republican - and only vote in that party's primary.
Candidates listed on the ballots only include those candidates that are registered to be on the ballot in New Hampshire. Some candidates on the ballot registered, but have since dropped out. Other major candidates elected not to register for the NH primary.
Individual students can vote online, you do not need to let us know your vote totals for online votes. If you vote using paper ballots, email your vote totals to sadams@nhpbs.org on or before February 5. We will be posting results throughout the day. We will be hosting a live stream from Franklin Pierce College in Manchester from 10-2 p.m. covering the vote totals and featuring special guests throughout the day. More details below!
Online Voting
In the New Hampshire Primary, when you go to vote, they will check to see what party you have registered with and then give you the ballot for that party. If you are not registered with either party, you can ask for either ballot, but once you do, you become a member of that party. After you vote, you can fill out a card or sign a list and return to being undeclared. 

Voting Instructions
1. Enter the name of your school.
2. Enter the town or city of your school.
3. Select your grade.
4. Choose your candidate. If your candidate is not listed, you may type in a name.
5. Click on the "VOTE" button to submit your vote.
6. Click on the next vote button to return to this page so the next person can vote!


NH Secretary of State – Official Ballots
Click on your city or town and them scroll down for an embedded PDF ballot. It may take a few seconds for yourt ballot to load. You can then print out the sample ballots for your location.
NHPBS Mock Election Ballots
We have created a few ballots for use in the classroom. Including a simplified ballot for young children with only the national candidates.
Picture Ballots
Major Candidates Ballots with pictures of the major candidates


Paper Ballots all Candidates
Ballots with all the candidates registered to be on the NH ballot With current national candidates listed first.
LIVESTREAM
NHPBS and Franklin Pierce University to Livestream 2020 Mock Presidential Primary on February 5
On February 5, nearly 10,000 New Hampshire schoolchildren are expected to cast ballots in the nation's only primary mock election. For the first time, NHPBS and Franklin Pierce University will be livestreaming the excitement of the Primary Mock Election, providing a running tally of votes and interviews with participating voters, elected officials, campaign staff and candidates. 
Alexander Heffner, host of The Open Mind on PBS, will guide student journalists as they share the excitement of the election.
The show will livestream from 10:00 a.m. to 2:00 p.m. from Franklin Pierce University's Manchester campus at 670 North Commercial Street (in the Jefferson Mills, down the street from WMUR). 
The broadcast will highlight the following themes in four 1-hour blocks:
10:00 – 11:00 a.m.            The Mock Election and the New Hampshire Primary
11:00 a.m. – noon             Media coverage, polling, fake news, and the debates
Noon – 1:00 p.m.              The issues: environment, education, and healthcare
1:00 – 2:00 p.m.                Civic engagement through campaigns and public service
Here is the link to the livestream: https://portal.stretchinternet.com/franklinpierceadmin/
---
Republican Presidential Candidates
Select a candidate below to view their full profile.
- Indicates the candidate has responded to our survey or has provided additional information to accompany their profile.
Democrat Presidential Candidates
Select a candidate below to view their full profile.
- Indicates the candidate has responded to our survey or has provided additional information to accompany their profile.
The following candidates have registered with the New Hampshire Secretary of State to appear on New Hampshire Primary ballots, but they may not be running national campaigns.
Extended Republican Presidential Candidates
Select a candidate below to view their full profile.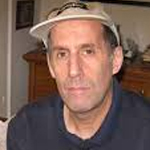 Bob Ely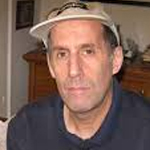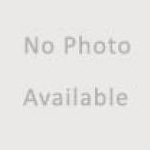 Eric Merrill
Votes - 0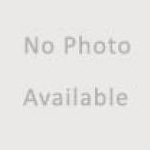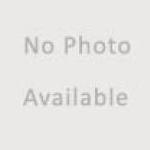 Jaun Payne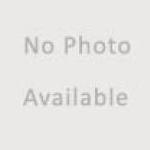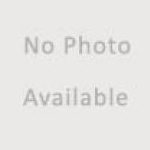 Larry Horn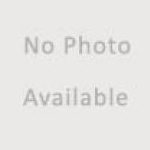 Personal Information - Family
I turn 65 this month. I have been married 39 years to Janice. We have four children and 8 grandchildren.

Personal Information - Education
Scappoose High school. Some college. A wide variety of informal training.

Personal Information - Experience
Retired Portland Fire Captain-28+years. Construction, demolition, remodeling and custom cabinets.

Personal Information - Other (hobbies, interests, etc.)
Fishing, hunting, woodworking, and I have been in the same rock & roll band for 45 years.

Who is your personal hero and why?
George Washington. Because he had courage and was civic minded.

What was your favorite subject in school and why?
Woodshop. I like to create things.

What is your favorite book or author and why?
"My thoughts be bloody". A fascinating account of the events leading to Lincolns assassination.
What is your favorite movie and why?
"The wizard of Oz". It was an old family tradition to watch it once a year. I have fond memories.

Who is your favorite musician (or type of music) and why?
George Harrison. I liked his clean and bright style of guitar playing.

Why are you running for President?
I feel compelled to be part of the conversation in this critical election.

Please make a statement to New Hampshire Students about the importance of voting and being civically engaged.
It is a privilege that most people of the world would love to have. It shouldn't be taken for granted. When you make an effort to help your fellow man, it's good for your soul.

The Issues:Please make a brief statement about the following issue to students.DEFENSE
The U. S. spends more on national defense than any other country in the world by far. It is vitally important to maintain trust with our allies.

The Issues:Please make a brief statement about the following issue to students.DOMESTIC TERRORISM
Domestic Terrorism has been going on since Cain and Abel. In order to minimize the carnage, weapons of war should not be available to the civilian population.

The Issues:Please make a brief statement about the following issue to students.ECONOMY
Although the stock market just hit a record high, it's just one indicator of the economy. The national debt is the most urgent issue to be addressed.

The Issues:Please make a brief statement about the following issue to students.EDUCATION
There are many forms of education that are under appreciated. Job specific training is one practical way of getting ahead.

The Issues:Please make a brief statement about the following issue to students.THE ENVIRONMENT
The only way to effect climate change is to curtail harmful emissions worldwide. Nuclear fusion is a potential solution, as well as hydrogen as an aviation fuel.

The Issues:Please make a brief statement about the following issue to students.GREEN NEW DEAL
Politically divisive, it is unknown how it would be paid for.

The Issues:Please make a brief statement about the following issue to students.GUN CONTROL
There is no way to eliminate guns. Bad guys will always find a way to get them. The most important change that I believe is necessary would be to outlaw high capacity magazines.

The Issues:Please make a brief statement about the following issue to students.HEALTH CARE
The U.S. spends more on health care than the next ten countries combined. There has to be an option for a government managed plan. Health insurance companies have proven to be unreliable.

The Issues:Please make a brief statement about the following issue to students.INFRASTRUCTURE
The U.S. is woefully behind in infrastructure improvements. In particular, the energy sector must be broadened.

The Issues:Please make a brief statement about the following issue to students.INTERNATIONAL RELATIONS
It is vitally important to be a trustworthy ally. This country should not act alone in our international adventures.

The Issues:Please make a brief statement about the following issue to students.IMMIGRATION
The current crises at our southern border could be reduced by having more judges available to process the backlog of individual cases.

The Issues:Please make a brief statement about the following issue to students.NATIONAL SECURITY
Generally speaking, the U.S. enjoys more security than most countries. Its important to keep it in perspective.

The Issues:Please make a brief statement about the following issue to students.MUELLER REPORT
I haven't read the entire report.

The Issues:Please make a brief statement about the following issue to students.REPARATIONS FOR SLAVERY
We should consider reparations for the native Americans first.

The Issues:Please make a brief statement about your position on any other issues important to you.
Gerrymandering could be solved by having a non-political entity drawing the borders, as opposed to the party in power.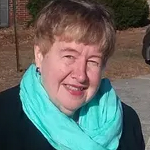 Mary Maxwell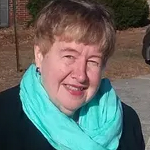 Born: 1947 in Boston, Massachusetts
Family: My paternal grandfather was a horse breaker in Ireland. In 1906 he worked for the Boston Fire Department by driving a team of horses. My maternal grandmother was a pianist who played "relevant background music" in cinemas to accompany silent films. My father was a Boston public school teacher and was fluent in Spanish and Portuguese.
I married a wonderful man in 1980; this caused me to move to his job location, Australia. I stayed there many years after he died in 2000. My overseas-ness has probably intensified my American-ness.
Education. My education comes mainly from library books and lately from the Internet. I have a BA from Emmanuel College, a Master of Liberal Arts from Johns Hopkins, a PhD in Politics from the University of Adelaide South Australia, and an LLB from Adelaide Law.
Experience. My main work experience is research and writing. When I see an intellectual problem that I want to solve, I get buried in the material until I feel that I understand what's going on. Then I share it by teaching, such as by writing books. I have published 14 books and about 450 articles. (I am old.)
General Interests
Music, especially singing, plays a big role in my life. When my husband and I lived in the United Arab Emirates from 1988 to 1993, I was able to form a children's choir. Another hobby is microbiology, but I will need a second lifetime to develop it.
In Australia we had the case of a wrongly convicted man, Martin Bryant, but people refused to discuss it, so I made up a comedy show to handle it. Naturally, feeling that I was now in show biz, I got a swelled head and went on to produce a few plays. It's easier than you think.
Who is your personal hero and why?
We do not have enough heroes anymore, as it is not something one is encouraged to be. If heroism means fighting against a wrong, my friend Rachel Vaughan wins the prize for trying year after year to get police to arrest certain wicked people -- all to no avail, but that's beside the point.
If heroism means working a whole lifetime to invent a better way for mankind -- even if only on paper, my hero is Philip Allott in England, author of Eutopia. How foolish that it's now considered "not fashionable" to envision better ways. (Really, we ought to be locked up, the whole bunch of us.)
What was your favorite subject in school and why?
Ahem. Whatever subject was being taught at the moment, I was onto something else. However, the school subjects for which I acknowledge great gratitude, ex post facto, are poetry and religion. (It was a "nuns" school, but I have come to appreciate many religions.)
What is your favorite book and why?
When I was 29, I discovered EO Wilson's book Sociobiology and it has continued to underwrite my view of human nature. At the moment, my favorite book is one that I myself wrote entitled Reunion: Judging the Family Court. (Sorry if that sounds boastful -- but you asked....) Meir Tamari's The Challenge of Wealth conveyed to me profound insight as to the economic needs of the community.
Several 2019 books -- quite a year! -- are fascinating me in regard to our scandalous "mass incarceration": Rachel Barkow's Prisoners of Politics (too right, mate!), Tom Mueller's jam-packed book Crisis of Conscience, that encourages whistleblowing (yay!), and Bryan Stevenson's Just Mercy that will teach you all you need to know about injustice, in one afternoon.
What is your favorite movie and why?
Lately I appreciate watching reruns of The Godfather (though I can't know for sure if it accurately portrays the mafia). If you asked me for my nonfavorite movie that would be Patriot's Day, a horrendously wrong presentation of the event known as the Marathon Bombing.
Who is your favorite musician or type of music and why?
Opera -- for the emotion. Church music -- for the joy. Spanish guitar, because my husband George had such reverence for, say, Rodriguez. Across the street from my apartment in Concord, Arnie's Ice Cream shop plays Elvis-type stuff all day, loud. I can't get enough of it. Roberta Flack, oh my. Did you know that Estonia had a revolution based on everyone singing?
The Issues
Please make a brief statement about your positions on the following issues.
Education
Simply teach the child how to think and reason, how to appreciate the great achievements of civilization, how to approach the mysteries of science. Then send him or her into the library and he will do the rest. Or if they want to use their hands, provide them with mentors for various skills.
Make the kid responsible and hard working. My late husband, a physician, said the most important thing in his upbringing was that his father put him in charge of growing tomatoes (in a greenhouse, in Scotland) from age 8. The main gift of this was his sense that his contribution was needed by the family.
The Economy
I mentioned Meir Tamari's The Challenge of Wealth. It is based on medieval rabbinic law -- decisions about business must be made with the whole community in mind. Our American ideology of "free enterprise" is not based on such reasoning -- it blesses the bottom line every time. That is just plain stupid.
In fact, it has contributed to what was mentioned above as the loss of interest in heroes. If your ability to make a zillion bucks is top priority, you will laugh at virtue and strength of character. Soon, character will not be idealized. Wow, have I seen this happen in my lifetime!
The most egregious example I can think of, of a corporation being focused on profit to the detriment of the whole planet, is the use of fracking in mining. "My rabbi" would say No way, Jose.
Another example of failure to consider the whole community's welfare occurred in 2005, just after Hurricane Katrina in Louisiana and Mississippi. Much reconstruction was needed, and locals geared up to get the contracts. But these went to Halliburton and a few other giants (without bids). How disgusting can you get?
Our Constitution meticulously allocates power to government and citizens. We destroy that balance when we let billionaires be above the law. Here is a short, sweet law from 1890 that still exists on the books and should be enforced. It's the Sherman Anti-Trust Act:
"1: Every contract, combination in the form of trust or otherwise, or conspiracy, in restraint of trade or commerce among the several States, or with foreign nations, is declared to be illegal.
"Section 2: Every person who shall monopolize, ... or conspire with any other person or persons, to monopolize any part of the trade or commerce among the several States, or with foreign nations, shall be deemed guilty of a felony."
In 1933, the US Supreme Court ruled clearly, in favor of the Sherman Antitrust Act, in Spectrum Sports v McQuillian: "The law directs itself not against conduct which is competitive, even severely so, but against conduct which unfairly tends to destroy competition itself."
My advice for today is to deal with the economy at state level, or lower. One good reason not to have an overall national policy is that if it's not too bright, everyone will suffer. To quote Mao Zedong (whom I certainly do not admire) "Let a thousand flowers bloom." In fact, let them compete for the most brilliant plan. Now that's free enterprise!
International Relations
My PhD thesis is published in book form, with the title Morality among Nations. The theme is that there is no morality among nations and will never be any, as we are not built to care about far-away people. It's an impossible task. And we are not 7 billion individuals, we are societies.
Hence, as you can imagine, I do not approve of the thing that poses as International Law. That law has no enforcer. It confuses people into thinking some "good" is going to happen. Forget it! Isn't it hard enough for a country just to manage its own social relations?
Sorry to say, I do not see today's foreign leaders doing the right thing. I think each of them is being somehow forced to follow rules made up by Globalists. (Ditto our US leaders.) If they would all please abandon that strategy, we could perhaps have fruitful dialogue. In my Australian life I saw meaningless chit-chat by leaders of the G-20 nations. Pathetic. It would make you cry.
I'd be happy if America would admit to the bullying and pillaging it has done overseas. Everybody but us is already aware of it anyway. And acknowledging it would help us stop it. So, you ask me for my International Relations plan? Top priority: stop torturing, and stop wrecking cultures.
Defense
Well, I hate to be a spoilsport, but I think no nation can any longer construct a reliable defense. I think most of the hardware is a waste of money. Certainly there is no point making a plane that costs $40 million and is likely to get shot down. I mean come on.
There are ways to wipe out your enemies that don't involve bombs, such as by starving them. Everyone knows that the Saudi government has recently starved 17 million Yeminis. But few Americans know that we Americans have starved people by imposing "economic sanctions" -- ask the Iraqi's, the Venezuelans, and now the Iranians. Does any of that help the United States?
You ask what my policy is on defense. I would be creative. The art of warfare is naturally creative. You do what you must. But you don't do what will risk destruction of your own nation (even spiritually). And you don't make war for the purpose of helping weapons manufacturers have fun, right?
The most important thing is to honor Article I, sec 8, clause 11 of the US Constitution, which allocates decision-making on war to the people (via your reps in Congress). It's not for a president or a Pentagon, much less a slippery entity such as NATO, to go around deciding on regime-change.
I sued President Trump in federal court for threatening to nuke North Korea. Was it really the Koreans that I cared about? or was it the fact that reciprocating bombs from Korea or its allies might land on my head? Neither. It was because I am a stickler for the Constitution.
Health Care
My policy on health care? Easy peasy -- I have no federal policy on health care. Today I heard Sen Warren say she is working toward a three-year nationalizing of "health care for all." Quel garbage. Look again at Article I, sec 8 of the Constitution. It lays out the 18 subjects for which the Founding Fathers granted legislating authority to Congress. Do you find health care there? No. Then it is the state's prerogative to deal with it.
I consider big health care a disaster. It changes doctors from independent practitioners to employees in "the health industry." You want your doctor to make decisions that help you, not help him, or help his (unnamed) bosses, right?
Please, just because you see something growing bigger and bigger -- like technology, or sports matches, or psychiatric medicine for children -- don't assume that a further march to bigness is inevitable. Talk about faulty thinking!
Immigration
Dear Student, I'd like to ask, at this point, if you can guess what I will put forward as my policy on immigration. Have you been getting a whiff of my general approach to political issues? Am I likely to say "Open the US Southern border?" Or am I likely to say "Be stingy?" And please think about what position you take on Dreamers, separation of parents from kids, etc.
I mentioned my horse-breaker Grandpa. He came in at Ellis Island, pre-1914 when there were no passports. Your ancestors too, unless you are Native American, had the privilege of landing. Does that mean you should share it with all refugees?
I discourage any such sentimental answer. Each question can be handled separately. I say the Dreamers have to be given US citizenship. They came here pre-age 4, and know no other home. Did Mom and Dad cheat their way in? Maybe not; maybe we cheated them in. Rep Henry B Gonzales, an immigrant from Mexico, and a brilliant Congressman, opined in the 1980s that we should not grant any more work visas to Mexicans because we treat them so badly!
Frankly, even if the Dreamers' Mom and Dad did cheat, a 3-year-old year can not be held responsible. For Pete's sake, just legalize those kids. And what about the separating of kids from their families while in detention? There I think "arrest and criminal charge" might be appropriate. Not arrest of the families but of the US officials or politicians who are doing it. There is no excuse -- each of those children will have permanent damage from this traumatic experience. Shame, shame, shame.
However, my overall immigration proposal is stingy. When I was an exchange student at a German law school, I had to report to Mannheim police if I even switched to a different room in the dorm. They saw me as a visitor and if I didn't obey I would get kicked out. I felt that was completely proper -- the host country has to satisfy its own needs.
My main reason for a tight immigration policy is that a nation needs integrity of its culture and its laws. If hordes of strangers come marching through, the domestic population will stop obeying the law. There will be moral chaos.
Ah, but isn't there a humane urge to help a refugee? Recall my dismissiveness toward "international law." I prefer the US not sign a treaty to guarantee foreigners a right of asylum. Rather, we can maintain the freedom to consider the merits of any particular episode of refugeeism. Note also, how it is sometimes our foreign incursion that created the flow of refugees.
The Environment
Sacrifices will need to be made by all people. We have ridden roughshod over the earth, reducing biodiversity and polluting even the vast Pacific Ocean with non-biodegradable plastic. Look at the way Monsanto's pesticides poison the vegetation that ends up in the food supply. The environment can't fix itself up. Bad news: we cannot continue to have all the luxuries we now have. Careless water usage will have to be curtailed. And not in such a way that only the rich get to drink water!
Gun Control
My policy on guns? It does not matter what I want. The Bill of Rights is not negotiable. It says, in the second amendment, "A well regulated militia being necessary to the security of a free state, the right of the people to keep and bear arms shall not be infringed." Undoubtedly the authors of the Bill of Rights knew what they were doing! When they said "the security of a free state" they meant security as against an outside invader or an inside tyrant.
Anyway, if you wish to change the gun law, you must get 38 states to agree on a constitutional amendment. (Note: I strongly suspect that the spree of spree-killings has been secretly arranged to happen, and is neither a spontaneous outburst of "hate" nor a copycat phenomenon. That needs to be dealt with first.)
Other Issues
I don't give a hoot about gender equality (except I think maybe males have become unequal; they are certainly having their masculinity attacked). I give a massive hoot about 5G technology, surveillance, facial recognition, medical experimentation on prisoners, child trafficking, and mandatory vaccination.
I would impeach the whole US Supreme Court for treason in regard to the Albert Florence case, which allows strip searches galore. (What could they have been thinking? No more Bill of Rights?) I am ready to do more than impeach many members of "DoJ" -- they need to be behind bars. Their crimes are legion. To obstruct justice is a federal crime listed in the US Code. Ah, justice -- an incredible blessing! Kindly see my book Prosecution for Treason.
Statement to New Hampshire Students about the importance of voting and being civically engaged
A 24-year-old girl, sitting next to me on the Concord Coach bus last night (November 19, 2019) , asked me why I am running for office. I said "because of ... um... the situation." She said "Yes, I understand."
Frightening isn't it? I mean the situation, and the fact that we don't have words for it. So, having been asked in this Student Survey, to talk about the importance of voting, my statement is not "Get out there and register to vote at age 18." It is "Get out there and run for office."
You need only be 18 for various state positions, 25 for member of Congress, and 35 for president. Don't be fazed by lack of experience. If you have a brain and a heart, well, what more than that does any leader have? Trust me, you are needed.
Students of New Hampshire, I am dying to answer more questions, so please invite me to your local meeting place and we can conquer the world over a bag of potato chips.
Why not?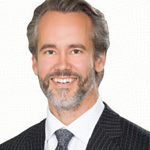 Matthew J. Matern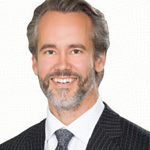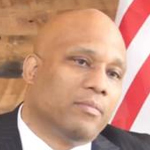 President R. Boddie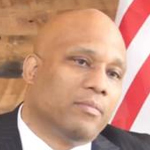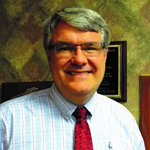 Rick Kraft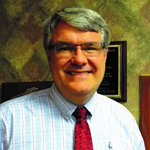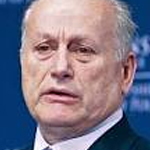 Roque De La Fuente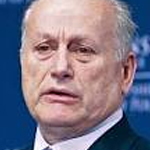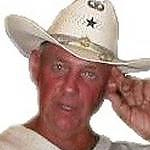 Star Locke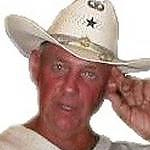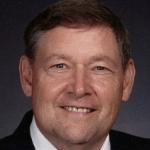 Stephen B. Comley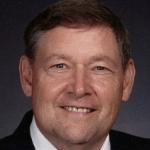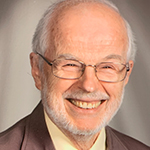 William N. Murphy]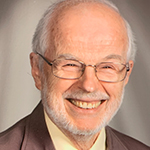 Family Widower(married 54 years) - 4 adult children - a daughter who died in the hospital before coming home.
Education

Academy High School, Erie Pennsylvania, Diploma Wesleyan University, B.A. Harvard Graduate School of Education, M.A.T. Carnegie Institute of Technology, M.A. History Numerous other graduate credits

Experience

Social Studies teacher at Hanover (NH) High School 1961-present. frequent teacher of history, government, and current events, but have covered all subjects at one time or another. I directed a summer school for Upper Valley students for many years. I was New Hampshire Teacher of the Year in 1988 and led the state Teacher of the Year organization for many years. I was selected as Lyme's Citizen of the Year in 2008.

Other (hobbies, interests, etc.)

I like to walk while listening to books and college lectures. I have coached varsity boys and girls basketball, varsity softball, and JV baseball. I have been involved with quiz bowl for about 30 years. I have played basketball and baseball/softball for most of my life.

Who is your personal hero and why?

My wife, Kay, who was able to provide the direction and stability for our family for many years. She preferred a behind the scenes role, but my family knows that nothing was achieved without her support. On the other hand, if I were to select a. historical figure, it would probably be John Adams. He was very highly principled and worked very hard to achieve goals that were good for the country

What was your favorite subject in school and why?

History has always been my favorite subject. As the name implies, it is about stories. The stories tell us who we are. History gives us perspective on today, so we can try not to repeat the same mistakes

What is your favorite book or author and why?

The next one. I recently finished The Pioneers by David McCullough, and anything he writes is a good read. But I also enjoy local history and reading about people from New Hampshire and Vermont.

What is your favorite movie and why?

I like the film Major League because I am a big fan of the Cleveland Indians baseball team. I use the film Lord of the Flies in class because it is so rich with symbolism and messages for today. I also like to show Glory in my history classes because it can be dissected in many ways with lessons for today. Most students get more history from media than their teachers, so the student must be a critical viewer.

Who is your favorite musician (or type of music) and why? I like the folk music that was rediscovered in the 50s and 60s. One of the popular singing groups was composed of my fraternity brothers, so their music has a special appeal to me

EDUCATION

All students should be educated to their level of competency at state expense. At present we are tying a ball and chain of student debt around the legs of our most precious resource, our young people. If so desired, students would owe one year of service for every two years of subsidized education beyond high school. The service would take place in the military, Peace Corps, Vista, Teach for America, or similar service organizations

THE ECONOMY

We should reduce the normal work week from 40 hours to 35 hours. Automation will continue to take away jobs, so reducing the work week gives more jobs and more leisure time to support people in the leisure industry. I don't think any corporation should be larger than the average American state, so I would oppose any future growth or merger that takes a company beyond the "too big to fail" standard

INTERNATIONAL RELATIONS

Peace is Possible. I advocate for a Peace Academy to stand beside the military academies. The Peace Academy would train diplomats in international affairs. I would convene a conference of leaders of faith communities. We have military and economic organizations that meet regularly, but where are the peace advocates? All of the major problems that America faces today are international problems and cannot be solved by an America First mentality

DEFENSE

I would work to maintain our standard of excellence, but I would also work to invigorate the United Nations to change the charter to allow a rapid response military to head off minor conflicts before they become genocide. The UN should become the world's policeman, not America. I am an internationalist and in the same way that representatives met in Philadelphia in 1787, we need to have a similar world convention

HEALTH CARE

I believe in The Golden Rule, and since I have insurance as do my Representatives in Congress, everyone should have universal health care. I do not advocate a specific health program but challenge the Democratic Senators to go back to the Senate and pass a health plan and I will approve it. I will not threaten a veto and expect a majority of Congress to do their work.

IMMIGRATION

We should build bridges not walls. We should take the money that would be wasted on walls and apply it to improving the conditions in the country of origin. I do not believe that people want to leave their homes, but are being pushed out. We need to assist other countries in improving local environments.

THE ENVIRONMENT

In the same way that I say to my students that they should leave the classroom better than when they entered, we should leave the world better than when we were born. Global warming is a fact and it doesn't matter whether it is a natural cycle or human causation; we need to improve our environment.

GUN CONTROL

In general, gun owners have a right to their guns for hunting, protection, and recreation. But they also have the responsibility to see that that gun is not used inappropriately. If the gun is misused, regardless by whom, the owner is an abetter of that crime. Military style weapons do not belong in the home. Gun rights advocates can use their weapons at approved shooting ranges run by the NRA or other responsible organizations.

OTHER Please make a brief statement about your position on any other issues important to you. 1. Character Counts; The current President is contrary to everything I teach regarding civic virtues; he is dishonest, a bully, a name caller and an abuser of women; he has antagonized our international friends and grown friendly with those we do not trust. 2. I'm opposed to the Imperial Presidency. Too much power is being given over to the executive branch. In the same way that Rome lost its Republic, we are a cause for concern today. I will work with Congress to legislate, and I will administer.

Please make a statement to New Hampshire Students about the importance of voting and being civically engaged It cost me $1,000 to put my name on the presidential ballot. That is A LOT of money to a teacher, but I did it because it was important for me to make a statement. It was a sacrifice and it may be necessary for students to also sacrifice if the cause is important to them. We have many challenges today, and I'm running for President to indicate to my students that civic engagement is critical to meeting these challenges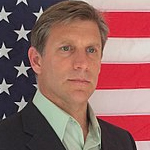 Zoltan Istvan Gyurko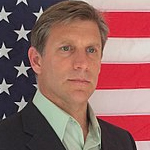 - Indicates the candidate has responded to our survey or has provided additional information to accompany their profile.
Extended Democrat Presidential Candidates
Select a candidate below to view their full profile.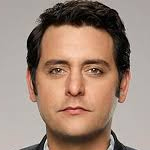 Ben Gleib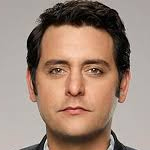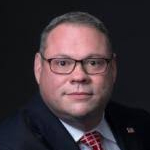 David John Thistle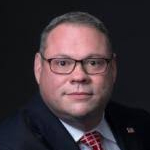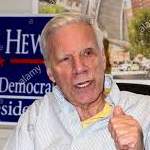 Henry Hewes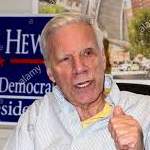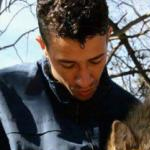 Jason Evritte Dunlap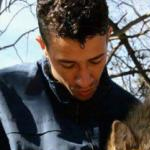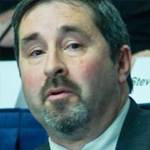 Mark S. Greenstein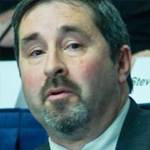 Personal Information - Family
Single. Little sister died in 2010. Not alone though: I remain "among the happiest single males you will ever meet".
Personal Information - Education
J.D from Berkeley Law School
B.A. from Dartmouth College
High School graduate from the Loomis Chaffee School
Personal Information - Experience
Founder of an SAT Prep Firm - Ivy Bound.
Co-Founder of a kids' after-school organization - Aspire Academy.
Co-Founder of NHL to Hartford, an attempt to return a hockey team to my home state and "Make Connecticut SKATE again!".
Former contract lawyer (briefly) for an Intellectual Property firm in Palo Alto, and a Palo Alto based mutual fund.
Personal Information - Other (hobbies, interests, etc.)
Snowboarding, beach volleyball, ice hockey (I'm a bad goaltender, but it's fun).
Who is your personal hero and why?
My heroes are only fictional. Real humans typically disappoint in some way. So:

Frank Furillo - station chief on Hill Street Blues, who fights alcoholism while administering to a diverse squad of police and rogues in a gritty 1970s city.
Amanda Kent De la Gura - John Jakes' heroine from 1804 - 1853.
Henry V, Shakespeare's version, the king who becomes secret comrades with his soldiers on the eve of war.

What was your favorite subject in school and why?
U.S. History, because I had a provocative TEACHER. Great teachers can make any subject better.
What is your favorite book or author and why?
Fiction: John Grisham. His novels are introspective and MOVE. Non-Fiction: George Will. Just read him if you don't know why. Keep a thesaurus nearby - his pieces WILL expand your vocabulary.
Articles: Walter Williams - brillance, passion, and fun all in 750 words. Hard to match WW.
What is your favorite movie and why?
Casablanca. It has everything - love, patriotism, conflict, heroism, music, and humor, all in 92 minutes. They don't make movies like this any more. Honorable mention:
48 Hours
Die Hard
Night to Remember (original)
Rocky II
Scarface
Stripes
The Firm
The Graduate
The Player
Who is your favorite musician (or type of music) and why?
Classic Rock, Gospel, Classical, Country. Best: Jerry Garcia and The Grateful Dead. 30 years of A) versatility B) variety - no two shows the same C) letting people tape their shows D) Danceable memorable tunes E) best transitions in modern rock.
Honorable Mention:
Billy Joel
Bruce Springsteen
Eric Carmen
Eric Clapton
Indigo Girls
Jackson Browne
Mark Knopfler (Dire Straits)
Paul Simon
Taylor Swift
Van Morrison
BANDS:
Abba
Chicago
Electric Light Orchestra
Fleetwood Mac
Queen
The Beach Boys
The Four Seasons
The Supremes
And the Country wonders:
Alan Jackson
Blake Shelton
Darius Rucker
Dolly Parton
Emmy Lou Harris
Garth Brooks
Jimmy Buffett
Linda Ronstadt
Randy Travis
Toby Keith
Zac Brown
Gospel
Dorothy Norwood
Edwin Hawkins
Elvis Presley
Mahalia Jackson
Why are you running for President?
I'm in the presidential race temporarily because nobody prominent from my Democrat Party is countering the progressive leaders whose policies spell ruin for America. I hope better candidates than me will take my place. Until then, I'm a provocative, liberty-minded candidate who is prepared to succeed President Trump while sending our Leftist leaders to another party. The Democrat party belongs to tolerant, patriotic, individuals. The Big Government progressives ruin all traditional Democrat values. I'm also running to spur others to run in similar fashion for CONGRESS, and State House seats. If I can do it at the presidential level, YOU can do it at a more local level. I expect to establish a meaningful third party, or a freedom-minded FACTION of the Democrat party. We need a prominent place for candidates who are socially liberal and fiscally conservative.
On the Importance of Voting:
Ladies and Gentlemen: Younger Americans get very little benefit from the Federal government. ObamaCare gave you high deductibles and high payments when you are the least likely to incur high medical expenses. And you are the ones not allowed to work more than 29 hours because many employers at 30 hours are required to give you "benefits" that you don't use and they can't afford.

Younger Americans face a high tax burden -- Social Security, whose full benefits you'll never see, takes the worker who earns under $100,000 a year at 15.6%. But older, richer workers who earn over $500,000 a year see a Social Security tax of just 3.4%.

Younger Americans without mortgages face a big tax burden without the deductions that let older homeowners lower THEIR taxes.
Why do younger Americans get the shaft from their government? Because YOU DON'T VOTE. Not enough. The percentage of 18-25 year olds who vote is lowest.

Who does vote? Old people. Those 70 and older almost always vote. So it's no wonder why politicians cater to THEM and not you.

Once the under 25 crowd starts voting in force, more benefits will come your way. Perhaps 2020 is the year this happens, but you have to MAKE it happen.

Since you have read this far, I know YOU are engaged. It's time to get five OTHER young Americans engaged. Thank you for your interest, with your continued pressure, it will pay off.
Please make a brief statement about the following issue to students.
DEFENSE
Defense is the reason humans form governments. It's our responsibility to one another to be able to resist foreign invasion. Defense occupies four of the eighteen powers the Constitution accords to Congress. It is thus the number one reason place for which we need good governance.
The U.S. has gone BEYOND self-defense. In most cases rightly so. We have saved millions of people from thugs, and lifted millions more to better governance. We should continue this, but we need to have our DOMESTIC house in order first.
However, if elected to the Presidency or Vice Presidency, I would not goad my nation into war based on prods from munitions-makers and troop-service contractors. The Reward that a few companies received after we were wrongly pulled into Iraq can never be duplicated.

The Issues: Please make a brief statement about the following issue to students.
DOMESTIC TERRORISM
The best protections we have against domestic terrorism is vigilant civilians. We don't want greater government power over us. But with communities and individuals who are watchful, we can nip terrorist activity better than the government can. "If you see something, say something" is a good communitarian mantra.
The Issues: Please make a brief statement about the following issue to students.
ECONOMY
The Federal government best helps our economy when it BUTTS OUT. Presidents can enact many measures to hurt the economy, among them:
trade restrictions
labor restrictions
unnecessary regulation
and
favoring some industries at the expense of others.
Free markets yield more prosperity for more people than even the best government visionaries.


The Issues: Please make a brief statement about the following issue to students.
EDUCATION
Education is best developed WITHOUT the commands of government. In this decade, we have witnessed Common Core impositions make our public school students worse at math. In prior decades we witnessed the decline of public school students learning grammar and composition. The difference now between the products of public school and private school is stark. It's why almost every family who has the ability to und private school does.

The solution is school choice. Let parents decide where to attend, and control those schools, rather than the government controlling them.
For now, I accept public funding of education. But we should move to a system of Family FUnding. When families have money to choose their child's school, they take more control of the quality of that school. And they have more impetus for their child to work effectively in school.
I am an educator. I help students with SAT Math and Verbal Skills. I've been in over 200 schools and have seen the differences. They gird my opinion. Only Andrew Yang has as much perspective on Education as me, Mark Stewart.

The Issues:
Please make a brief statement about the following issue to students.
THE ENVIRONMENT

Protecting the environment is one of only three things the Federal Government is well-suited to do, along with administering courts, and providing defense.

Unfortunately, environmental protection is not yet Constitutional. There is no Executive, Legislative, or Judicial power to make environmental regulations. Until 38 states pass an Amendment, the regulatory power rests with states. I suggest that power be used based on good science, not hysteria, and not at the behest of a few industries that profit from environmental directives. The state-by-state power is best used in combination with one another. Once that's going well, our states might persuade China, India, and Brazil to follow our lead.

The Issues:
Please make a brief statement about the following issue to students.
GREEN NEW DEAL
It's ludicrous.

The Issues:
Please make a brief statement about the following issue to students.
GUN CONTROL
Gun control is sensible. It can't include dispossession though. The gun is the best defensive weapon ever made. Without guns, your community is at the mercy of criminals. With guns but only in the hands of the military and police, we're at the mercy of the military and police. When only the police (and some criminals) have guns, we're under THEIR power, not our own.

We will never confiscate all guns from criminals. The police forces that do confiscate then have 400,000,000 weapons. Don'tyou think SOME of them end up in the hands of rogue cops who now are empowered to become theives and rapists.

For the ACTUAL thieves and rapists here today, I'm not entrusting my family's safety to a police force that can't be in my home on time.

And remember if, God forbid, at your next convocation, a rogue begins shooting people, or stabbing people, you would certainly be relieved to know that there was a well-trained civilian in the assembly, with a gun to cut him down.
If even a single rapist were with his hands kidnapping your classmate to be taken away forever, you would be grateful that a civilian with a gun could get her free.

The Issues: Please make a brief statement about the following issue to students.
HEALTH CARE
We all want to reduce the medical bills that put an unfortunate family into bankruptcy. The best way to do this in NOT with government guidance, but with the Free Market. Lower prices ALWAYS come when firms are free to compete.

As for families who can't afford even low-priced services for basic care, that is a welfare function. But welfare decisions should NOT be made that affect the serving and billing of our people.


The Issues: Please make a brief statement about the following issue to students.
INFRASTRUCTURE
We should return non-military infrastructure responsibilities to states and private organizations. They can build better roads, keep traffic flowing better, and keep people safer. Private organizations build the first "post Roads, paved the first city streets, and built the first city subways. This need not be the province of federal government.
The Issues: Please make a brief statement about the following issue to students.
INTERNATIONAL RELATIONS
I comment about foreign military policy ONLY about the two nations where I'm on record: Israel and Nigeria. My comments about those two noble nations, both of which undergo strife every week, say more about domestic values than forecign policy.

Please see www.stewartforliberty.com to read why I refrain from commenting of foreign military policy.
There is one overarching International policy I espouse:

We should WAGE PEACE.

This is done by spreading Americans far and wide. And with them, their friendliness, their industriousness, and their values. Let more American families tour foreign nations, let more American businesses trade with foreign firms, let more American students lean in foreign Universities, and let more American journalists exchange stories with foreign citizens.
And we should do the same for foreigners who want to visit us.
The more dollars we exchange, the more students who sit in classrooms an Ocean away, the more we entertain foreign tourists, and the more goods we exchange, the LESS likely we are to go to war. That's because A) we have mutual understandings, B) we gain more of the same values, and C) a foreign nation's wayward leaders will lose public opinion if they want to fight the FRIENDS those people have called Americans.

The Issues: Please make a brief statement about the following issue to students.
IMMIGRATION
We should be expanding travel visas, work visas, medical need visas, and student visas. That is an element of "waging peace". However there is a big line between impermanent visas and permanent citizenship.

We have every right to limit the fruits of America to the people born here and who legally immigrated here. America, like all nations, should cherry-pick who it lets in. Until we can control our borders and have a consensus on who we WANT to be let it, the bar for immigrants should be very high. It means that for a few years, Immigration should be slowed greatly.

Three things need to happen before I'd say "open the floodgates".
Reassert American culture.
Recent immigrants will keep their own culture at home and in small groups.
End government welfare.
If a few cities want to support immigrants, they can do so, so long as they track an immigrant's domicile.
The Issues: Please make a brief statement about the following issue to students.
NATIONAL SECURITY
National Security is why Western governments exist. It deserves the largest share of the budget.

Defense (including electronic sleuthing) is what allows the USA to facilitate peace in other nations.
The Issues:
Please make a brief statement about the following issue to students.
MUELLER REPORT
The Mueller Report's findings were no more shocking that what we already knew. Mueller watered things down, and refused to comment further.
The Barr interpretation showed us a highly protective Attorney General, but that's to be expected. Most employees protect their bosses.
Mueller, Russia, Impeachment have been a great distraction to our political workings in Congress. Now Congress, when not distracted, tends to enact bad legislation. So I have a Mild like for Trump-Syria, Trump-Russia, and Trump-Ukraine.

The Issues: Please make a brief statement about the following issue to students.
REPARATIONS FOR SLAVERY

You can only be just in your own time. Fairness across generations is impossible. I would prefer to see a different form of repair:

Let white men who hosed down young Negroes in the 1960s Jim Crow South come out now and greet their victims. Let white women who cheered them on come out and meet the black girls they tried to cow. Let past Klansmen burn their own robes (or symbols of them) with some of the very people they terrorized watching. Almost assuredly these former haters have come round to a current comfort for African Ameicans. Almost assuredly they have come to see their wrongs after being caught up in a societal frenzy. Let them embrace in the very places where their animosity became violent: Selma, Birmingham, and Greensboro. Let them stand arm-in-arm in places where they chose to very publicly segregate: Montgomery, Oxford, and Topeka.
This would show the world that they have overcome their prejudices. It would show many of the doubters that a racist past has little oxygen left. And it might show the few stupid, racist "crackers" that we've moved on, and if they want to continue their unwarranted segregationist desire, then they will be stuffed into an ever smaller and even darker corner or our civic life.
Monetary reparations to modern African Americans are unworkable. It takes more than a tribunal to determine what's fair. Has LeBron James suffered from whites' discrimination? How about Barack Obama? How about any African whose forbears came to America after 1865 and who has prospered here, whether because of past slavery or in spite of it?
What about the interracial couple? Does today's black husband have to pay his white wife's parents? After all, they raised her to be tolerant, so tolerant that she bravely stepped over social boundaries to date you, marry you, and raise your children? And finally, (well not finally, because the scenarios are nearly endless), what about those from other races and nationalities whose forebears were abused? That includes Chinese, Haitian, Japanese, Korean, Mexican, Native American, Nepali, South American, and Vietnamese. It even includes white people -- there are Anglo-American descendants today of the very-Anglo sect of Puritans who were forced to leave the "right, straight" of Massachusetts Bay in the 1600s.
What of the descendants of Africans who first captured innocent Negroes back in Ghana and Senegal, as part of tribal warfare 200 years ago, or as a way to make a living using (often Arab) slave traders in inland Africa? The new tribunal would be charged with an impossible task, and in the process of apportioning a "fair" check would create more wrongs and inflame embers that have almost completely died.
Lastly (this really is last). Can we ever be fair to people whose ancestors suffered from U.S. government actions ABROAD? The U.S. support for Free France RIGHTLY made life more difficult for Germans, some with Nazi affiliations, some without. The U.S support for the Tsar a century ago made it hard for some Russians to live in tranquility. The result: many of them fled. I am in the USA now because Tsar Alexander and then Tsar Nicholas made it hard on my Russian forebears. Thank GOD for the brutal Tsars and their henchmen. Their evils propelled my grandparents and great-grandparents to avoid the mass murders by Stalin and to join the greatest nation in world history.
Those who call for this reparation, be it money or non-monetary, know it's unworkable. They do it because they profit from keeping the dying embers of racism burning. They get a form of reparations now, from companies that pay their friends to hold race-consciousness seminars to all their employees rather than be branded as institutional racists. Teis is how Jesse Jackson has earned a lot of money over the last three decades. And in some quarters, the arousers get votes. They politically profit from stoking the fuel of largely long-gone racism. The reparations movement may be sincere for a few, but for these already mighty rabble-rousers, if is a way that WRONGLY keeps their name on a stage where they should have been dragged off long ago.
The Issues: Please make a brief statement about your position on any other issues important to you.
There are many other issues. Some have been addressed in the 300+ videos left over from my 2018 governor campaign and remain on www.stewartforliberty.com.
Let me address a non-Issue, but a source of great skepticism: TACTICS.
Whether a "political nobody" can greatly influence in a presidential election. It's a proposition that my campaign will test, hopefully on an even playing field. My answer so far is "yes". Let's look at how businessmen did have influence, despite not being known as office-holders:
In 1992, businessman Ross Perot electrified 30% of the electorate (he held onto 19% in the November vote). In 2000, Ralph Nader aroused the sentiment of enough people to bring Environmental Issues squarely into focus, and help defeat a candidate who was not good enough on Environmental protection. (That candidate, Al Gore, has since become a fierce advocate for certain environmental protections). In late 2011 the LEADING Republican was the businessman with zero political experience Harman Cain. And the eventual Republican nominee, Mitt Romney, was known for his business background than for his two years as governor. And in 2015-16, DOnald TRump changed the political landscape by using his business background to chase away his biggest steeped-in-government rivals Jeb Bush and Marco Rubio.

So I am untraditional, but in a growing-to-be successful tide. Let's se if these other "barriers" matter:
Donations. I take none. I am self-funding up to the level I have set to spend: $99,999.00. Instead of donations, I am relying on good word from voters. I will also rely on professional PACs. If they like our message, it sustains us, rather than shaking down donors. (I HATE asking for money, and never will of you. There is no "Donate Here" button on StewartForLiberty). Taking zero donations frees me from EVER being monetarily tied (or accused of it) to a special interest. Let me refer you to the two most prominent losers of 2016, who both lost in bart because of donations. One was the front-runner who had amassed nearly $100,000,000 in donations before the Iowa Caucuses. But voters perceived that those donations tied him to special interests. Six weeks later was the end of candidacy for once high-flying Jeb Bush. And six months after that, the voting world came to realize that the Democrat nominee was the most compromised candidate in U.S. history. It put Hillary Clinton into a fall morass from which she could never escape.
Endorsements. Why does ANY voter care about the endorsement by a politician? Those endorsements are political maneuvers. They evidence a pol's desire to be in the limelight with another announcement, and possibly to have a favor called should the endorsed candidate win. Now, endorsements by individual voters I DO cherish. They are pure, and I have a growing list of them. Endorsements by "orgs" are in between. If they are not truly voted on by the org's members, they are as worthless as the pol's endorsement. They might even be worse, because orgs traditionally endorse for the post-election gravy they will see.
Polls. If I ever get LISTED in polls, my opinion may change, but for now, please recognize that those who respond to polls are a select breed of "political junkies"; most of us under the age of 80 hang up on strangers who call us. And many of us are not contacted at all, since polling organizations have a harder time tracking the holders of cell phones. Polls don't properly register even those properly polled - the Democrat party has seen four "leaders" in three months: Sanders, Biden, Warren, Biden (again) and Buttigieg. If sentiments are so strong, why does one candidate go from 30s to teens in just a few weeks?
Organization. So, I lack a traditional organization. I'm unimpressed by what the "organized" candidates get: a bunch of young "yahoos" who knock on doors but are not very persuasive. The last two conversations I had with canvassers managed to turn me OFF of their respective candidates - they were not persuasive about why they THEMSELVES supported that candidate, and they didn't know some important aspects of the candidate's background.
Where is MY organization? One little PR firm is all, but if we see some success, there is a swarm of prominent people, not wide-eyed college students, who are my allies. They are the hundreds of writers, radio hosts, and TV pundits whom I have named to be among my advisers. They are the ones who, if ignited, cast a better light than I can. And collectively, they represent the NON-traditional, out0side0the-box thinkers and doers who will improve America, along with me and candidates like me for Congressional offices and State House seats (2022 and perhaps even 2020).
Base. I lack a party's base. But party is becoming less and less relevant. Th largest faction is not "Democrat", but instead "Unaffiliated". And by this measure, I have a HUGE base - those who consider themselves socially permissive, but fiscally tight, aka "Social Liberal, Fiscal conservative". That's at least 40% of the electorate, and likely 70% of adults under 40 (many of whom don't vote because they are repulsed by the two-party system). So there is a BIG audience that some of us have "discovered". I now work to get them to discover me and other EPIC candidates.
"EPIC" stands for "Every Politically-Independent Citizen". It is now just a faction of the Democrat Party (that has some Republican adherents). It might become a Third Party of its own. See www.Epic-Party.us
Tradition. I'm not traditional on tactics. I am traditional on policy, but it's a PAST policy. The policies I bring forth were not kindled at the presidential level since Barry Goldwater's 1964 campaign, and were not in place by a president since the 1920s (Harding and Coolidge). Were this completely in the hands of a smug, cloistered traditional media, I'd stand NO chance of gaining prominence. But we have more-and-more diffuse media now. And voters themselves need very little media to learn what candidates are about. (In the last 25 minutes that you have been reading my replies here, you have the equivalent of a full Diane Sawyer 60 Minutes interview, a Jimmy Kimmel segment, a Chris Wallace segment, and an NPR periscope).
The tactics have never been seen. Until now, those who seek a Third Party's nomination play in only that party. I seek a Third Party's nomination (for VP, not Pres), but am using a major party to get my message out. Democrats need the Liberty Message. Many are ripe for a socially-liberal fiscally-conservative candidate. But neither the Dems not the Repubs have offered that since Ron Paul in 2008.
This might matter most, and in 2020 tradition admittedly runs against my rising high. But we're sowing seeds for 2022 Congressional Races and State House races. I have started a faction, called "E.P.I.C" (for Every Politically Independent Citizen). EPIC will be a "tie-breaking" force when its members choose between two candidates in a tight race, and will continue to be a force when proposed legislation needs an extra 5% of legislators to win out.

EPIC might POSSIBLY become a political party of its own. We will have ballot Access in at least three states this November. If we become the "Swing Vote" that influences the 2020 Presidential Election, it's good for America and especially empowering for voters like you.

Thank you for reading all this (review if you missed something!). I look forward to hearing from you by email: stewartforliberty@gmail.com , and having you attend my conferences (every Tuesday at 11am eastern using 712-770-4010 and code
702659# ). Thank you. I wish you prosperity and happiness.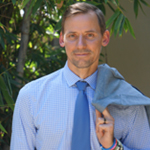 Michael A. Ellinger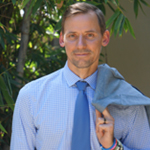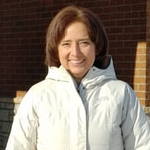 Mosie Boyd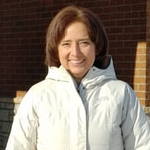 Personal Information - Family
I was born in Sonoma County, California. I grew up in the country surrounded by my cousins and extended family. We had lots of animals and worked hard. We were very blessed and had fun. We also survived poverty and challenges people usually don't talk about in public.

My great-great grandfather, Rep. John Barham represented California's 1st Congressional District from 1895-1901. His granddaughter was my grandmother, the matriarch of our family. Growing up, I was inspired to pursue a career of helping people through public service.

Two of my great-grandfathers served in World War I. My grand-uncle served in World War II, and my grandfather and another uncle also served in our nation's military.

After graduating from U.C. Berkeley, my mother worked as a teacher in public and private schools. My father attended California College of Arts and Crafts, and then started a small landscaping business. My brother and I worked with him while growing up.

My family instilled in me a strong work ethic, compassion for others, and commitment to serve my country and my fellow Americans—important characteristics for serving as President of the United States.


Personal Information - Education
Through vision and hard work, my mother and several other parents started Summerfield Waldorf School, where my brother and I attended elementary school. Founded to educate the head, hands and heart of every child, this school systems nurtures reverence for learning and life. My classmates and I were the first class in each grade level, so we charted the way for future students. For high school, my brother and I attended Sacramento Waldorf School.

Knowing there's more to learn in life than what's taught in school and books, I took a year off after high school, worked several jobs and then traveled around Europe on a shoe-string budget. Then I met up with my high school's tour of the western former Soviet Union.

To prepare myself for a career in public service, I studied American Civilization at Brown University (1992) on a full-tuition scholarship, focusing on our nation's multicultural history. Through Princeton-in-Asia, I taught English at Dalian University of Technology in China, learning first-hand about China's growing economy. Then I earned a master's degree in National Security Studies from the School of Foreign Service at Georgetown University (1998), taking classes with former U.S. Ambassador to the United Nations Jeanne Kirkpatrick. During graduate school, I attended St. Catherine's College at Oxford University for a fall term, studying former British Prime Minister Margaret Thatcher's leadership.

While earning a law degree at the University of Arkansas Little Rock (2007), I enjoyed the opportunity to visit five international courts in Europe through Penn State University's summer abroad program and received top paper in a class co-taught (but not graded) by U.S. Supreme Court Chief Justice John G. Roberts, Jr. He emphasized how the leadership of five chief justices helped build a co-equal judicial branch to balance executive and legislative power.

For these many educational blessings, I'm very grateful to my teachers and everyone who supported me financially and encouraged me along the way—especially my mom.


Personal Information - Experience
Like many members of my family, I started working at a young age. I babysat for neighbors, regularly cared for my little brother after our parents divorced, helped with my uncle's goat farm, helped with construction projects, tended our vegetable garden, and worked alongside my father in his landscaping business. At age 14, I started bussing tables at The Union Hotel in Occidental and worked several restaurant jobs thereafter.

After college, I volunteered on U.S. Senator Dianne Feinstein's campaign. When she traveled to Washington, D.C., I drove her and key members of her team to special events and TV interviews. After she won, I drove her and her husband to look a new homes. After she was sworn in, I worked in her Senate office helping her interim chief of staff review resumes. When I talked about teaching English in Asia to learn more about its growing economy, Senator Feinstein's husband encouraged me to go to China.

After returning from China to Washington, D.C., I worked at The World Bank through employment agencies. I assisted the Oil & Gas Division Chief with his book on financing energy projects in developing countries. Then I worked my way from Congressional intern to Legislative Assistant for U.S. Representative Corrine Brown (D-Florida). As the Congresswoman's staff member with responsibility for military and intelligence issues, I enjoyed accompanying a three-star general during a visit to the Naval Air Station in Jacksonville.

While earning a master's degree in National Security Studies from Georgetown, I served four missions in Bosnia to supervise voter registration and elections with the Organization for Security and Cooperation in Europe (OSCE). After graduate school, I served briefly as a summer analyst with the President John F. Kennedy Assassination Records Review Board. I reviewed FBI and CIA documents for declassification.

Thereafter, I returned to California, volunteered on the winning Attorney General's campaign and then got a job in the new Governor's mailroom. A week later I received a promotion to Special Assistant to the Governor's Chief of Staff. After a colleague informed me that a man doing lower-level work was receiving higher pay, she urged me to ask for fair pay. I dismissed her suggestion in favor of keeping my job. When unfair salary information arrived again the next month, my colleague insisted that I take action. Reluctantly, I submitted a request to the staff director who handled salaries. During our meeting, he literally threw a ball at me--which I caught—and referenced wishing he could burn people in ovens like books. Almost immediately, I suffered reassignment out of the State Capitol to the Governor's Office of Planning & Research.

Before leaving the Governor's office, I noticed that young men were being mentored to run for office but talented young women did not receive the same encouragement. To fill this void, in 2000, I founded American Women Presidents, a federal political action committee dedicated to promoting the election of Democratic and Republican women to the U.S. presidency—because qualified women were clearly not yet being effectively recruited to run for president. While my generous former boyfriend supported this mission, I worked as a substitute teacher to help pay our bills and maintain a flexible schedule while pursuing my dream of electing women to The White House.

In 2002, American Women Presidents worked to recruit Democrat and Republican women to run for governor in all 50 states—because governor is a key position in the pipeline to the presidency. As part of that effort, I ran for Governor of California, received national news coverage when I announced and won over 95,000 votes in my first run for public office.

On July 4, 2000, American Women Presidents endorsed Elizabeth Dole and Dianne Feinstein as vice presidential nominees and CNN's Inside Politics invited me on TV to promote the story. That was my first TV appearance and my only goal was to not pass out on live, national TV. I succeeded. On March 20, 2001, I appeared on The O'Reilly Factor on Fox News to encourage Senators Hillary Clinton and Kay Bailey Hutchinson to run for president in 2004. I emphasized Senator Clinton's commitment to protecting our nation and our allies from the threats of terrorism and weapons of mass destruction.

On President's Day weekend 2003, I helped launch Ambassador Carol Moseley Braun's presidential campaign at events in Iowa on Saturday, New Hampshire on Sunday and South Carolina on Monday. Despite the Blizzard of 2003, C-SPAN's The Road to the White House covered Carol's wonderful speech about taking the "Men Only" sign off The White House door. On Tuesday, she flew back to Chicago and announced her presidential campaign. Photos of Carol with "Ms. President" signs that I designed and had printed appeared in The New York Times and national news.

For many years, I wrote and spoke about electing women to The White House and the leading women who have run for president since 1870. Articles included "American Women Presidents" in White House Studies Journal (2002), "It's Time to Break the Political Glass Ceiling" in The Times Union (2005) and "Participation Brings Power" in The Press-Enterprise (2005). Keynote speeches included, "Commander-in-Chief Credibility" at Siena College (2005), "Electing a Woman President" at Kentucky Wesleyan College (2005) and "America is Ready for a Woman President" at Hastings College (March 5, 2008).

After moving to Arkansas for law school, I founded Madam President PAC and the First Gentleman to help support Hillary Clinton for president. I also finished law school in 2 years and 4 months to be ready to work on her presidential campaign in 2008. I designed "Madam President – January 20, 2009" bumper stickers and handed them out when she visited Arkansas. And I volunteered on her presidential campaign in Arkansas while studying for the bar exam.

After Hillary's 2008 campaign faded, I began practicing law as a deputy public defender in Crawford County, Arkansas. Later, I went into private practice with McCutchen & Sexton and then started my own practice. In 2014, I founded True Grit Law Firm in Fort Smith, Arkansas.

For the 2016 election, I knocked on doors for Hillary for America in Iowa and New Hampshire during the presidential primaries. I participated in the Women's Summit for Hillary in Iowa with Executive Women for Her. I knocked on doors for Hillary in the snow, putting cables on my car tires to finish my packet. We had better weather during two trips to New Hampshire with Arkansas Travelers for Hillary. I also helped launch Hillary's campaign in Arkansas. I volunteered at the Democratic National Convention in Philadelphia, was blessed with a floor pass for Hillary's speech, and made it to the podium for a photo with a friend afterwards. Then I knocked on doors for Hillary in Ohio during the general election.

In preparation for inauguration day on January 20, 2017, I gave a presentation for Executive Women for Her to help motivate women by focusing on our historic victory in the long-term campaign to elect women to The White House. Out of respect, I attended the inauguration. The next day, I held a "Madam President" banner in the women's march.

On President's Day 2019, I hosted The Madam President Forum at Living History Farms in Iowa, inviting the leading women presidential candidates to a "Winning Hearts & Minds for Her" training prepared with Executive Women for Her.

Again, I'm very grateful for all of these experiences and I want to thank the many wonderful individuals and organizations who have encouraged, trained, mentored, funded and inspired me along the way.

Personal Information - Other (hobbies, interests, etc.)
Since 2008, I've served on a local Search & Rescue team. I'm trained in swiftwater rescue and have helped my team respond to flood water emergencies, and lost person searches. I love hiking, camping, and sleeping outdoors under the stars. I enjoy kayaking and canoeing with friends and family on our beautiful Arkansas rivers and hiking to Ozark Mountain waterfalls. I celebrated my 50th birthday with family and a life-long friend in Yosemite National Park. On the campaign train In New Hampshire, I've enjoyed traveling along the Kancamangus Highway. I've also completed the 105-mile True Grit Ride and a half ironman triathlon. To me, endurance training is good practice for running for president.


Who is your personal hero and why?
Harriett Tubman is one of my many personal heroes. Walking with God, she followed the North Star and led many people to freedom and justice. She was also one of the few known American women to lead U.S. troops into combat so far. Victoria Woodhull is another of my heroes. She announced herself as a candidate for President of the United States on April 2, 1870 for the 1872 election. The first woman to own her own stock brokerage firm on Wall Street and the first woman to publicly address Congress, she founded the Equal Rights Party as a coalition of abolitionists, labor organizers and women's rights advocates. April 2, 2020 is the 150-year anniversary of Victoria Woodhull's historic campaign. That's a long time to wait our turn!

The first woman to argue a case before the U.S. Supreme Court, Belva Lockwood ran for president on the Equal Rights Party ticket in 1884 and 1888. Republican U.S. Senator Margaret Chase Smith ran for president in 1984—and came in second in Illinois. Democratic Congresswoman Shirley Chisholm ran for president in 1972—on the 100th anniversary of women running for president. She won New Jersey and brought delegates to the Democratic National Convention. I'm grateful for all the women who've run for president and vice president because each woman's victory represents progress for all American women.


What was your favorite subject in school and why?
Math was always my favorite subject in school. Math and sports. My math scores carried my English scores on standardized tests, and got me into college and graduate school. In law school and practicing law, I've heard many people talk down their math skills. I've also noticed that math skills are like muscles: everyone has them but they go away with lack of use and they grow stronger with practice. Let's grow our math muscles. When we make mistakes, that's how we learn. Sometimes mistakes are the best learning opportunity. So give yourself permission to make mistakes and then keep learning. According to the experts, the willingness to make mistakes, fall down, get back up, dust yourself off, and keep going anyway is the definition of true grit. Sometimes that's what it takes to learn.


What is your favorite book or author and why?
"What Unites Us: Reflections on Patriotism," by Dan Rather & Elliot Kirschner, reminds us of the importance of rebuilding patriotism by uniting Americans around our shared values.
"Strengths Finder 2.0," by Tom Rath (and Gallop), helps identify and build on our natural gifts.

For many of us encountering common life challenges of our time, I recommend these books for developing financial security and a happy, healthy, fun, thriving life:

"The Nine Steps to Financial Freedom," by Suze Orman;

"The Courage to Be Rich," by Suze Orman;

"From Panic to Power," by Lucinda Bassett;

"You Can Heal Your Life," by Louise Hay;

"The Deepest Well: Healing the Long-Term Effects of Childhood Adversity," by Dr. Nadine Harris;

"The Body Keeps the Score: Brain, Mind & Body in the Healing of Trauma," by Dr. Bessell Kolk;

"Courage to Change," a daily Al-Anon reader for family and friends of alcoholics/addicts.

These books provide strategies and skills for personal growth. They help teach that the words we use matter. How we think determines how we feel. After learning how to pay attention to our thoughts, we can learn to focus on gratitude and enjoy what we have.


What is your favorite movie and why?

For years, Zero Dark Thirty has been my favorite movie even though I knew it skimmed over legal and ethical issues surrounding torture (which I followed in the news). It appears to highlight the important intelligence work done by women to defend our nation and our allies. It demonstrates the tenacity of an insightful intelligence officer, the challenges of convincing our government bureaucracies to act quickly on meaningful intelligence leads, and the awesome team effort led by our Navy Seals to take down our nation's worst enemy. However, The Report provides a very sobering review of our nation's disturbing use of illegal and ineffective torture, and suggests Zero Dark Thirty is misleading.

Who is your favorite musician (or type of music) and why?

I grew up singing in school and I love singing live music in a choir. Even before reading that it's now recommended for mental wellness, I've always known that singing makes me feel good. Recently, I watched the movie Joyful Noise. The joint efforts of Queen Latifa (Dana Owens) and Dolly Parton serve as a fun example of how we can work together to rebuild patriotism by uniting Americans around our shared values. Way too many wonderful musicians exist to pick just one and I've always enjoyed many, many, many different kinds of music.

Why are you running for President?
I'm running for president to rebuild patriotism by uniting Americans around our shared values. We all love our country. We're all children of God. And there's a lot that unites us. The strength of America lives in the heart of every American. It's time to start focusing again on our shared values. We all drive on the same roads, attend the same schools, rely on the same justice system to keep us safe, and count on the same national security team to defend our liberty and freedoms. Let's rebuild American patriotism by listening to each other and respecting our fellow Americans.


Please make a statement to New Hampshire Students about the importance of voting and being civically engaged.
If you haven't already, please watch The Great Hack (available only on Netflix). My mom finally convinced me to watch it, and it clearly explains how politically sophisticated individuals, groups and companies use our social media data to manipulate our voting patterns and habits. One key goal—used more effectively now on social media than at any time in the history of elections—is convincing certain people not to vote.

Officially, it's called voter suppression. When campaign strategists believe certain voters will vote against their candidate, they work to keep those voters away from their ballots and polling stations. They encourage apathy. They create distractions. Sometimes they even convince people to join groups that actively boycott voting—tricking them to believe they are exercising their power by not voting.

I would be grateful for your vote. Please vote for me.


The Issues:Please make a brief statement about the following issue to students.DEFENSE
In today's complex world, lethal chemicals kill more Americans per year than any other single cause of death and they constitute a critical threat to our national defense. We are essentially fighting chemical warfare on our home turf. Saving American lives from this threat is critical to our defense. We lost over 64,000 American lives to drug overdose deaths in 2016, over 72,000 American lives in 2017, and almost 70,000 American lives in 2018. That's more American lives lost each year than the total number of American military service members we lost in the Vietnam War and the two Iraq wars combined. Weapons-grade fentanyl from Chinese labs increasingly turns up in American autopsy reports. It is secretly shipped here via the U.S. Mail and transported across our southern border with other deadly illegal drugs. Pharmaceutical companies criminally promote use of addictive prescription opioids that are killing Americans. Taking immediate action to protect Americans from these deadly threats must be our top priority.


The Issues:Please make a brief statement about the following issue to students.DOMESTIC TERRORISM
Today, domestic terrorism is often instigated online by our foreign enemies. Each internet portal opens a doorway to psychological operations (PSYOPS) warfare conducted on unsuspecting American children and adults via YouTube, Facebook, countless social media outlets, online games, chatrooms, and so on. Using these tools to incite conflicts and hatred by exacerbating historic divisions within our country and fanning the flames of new animosities sometimes pushes people to violence.

Frequently, online enemies bully vulnerable people, attack them relentlessly with absurdist arguments (like the Earth is flat), tear down their self-esteem and encourage them to use violence. Targeted individuals sometimes become so isolated and angry that they fall prey to these techniques for grooming violence. Disgruntled domestic groups sometimes do the same things. Some groups use subtle techniques not easily identifiable, but others conspicuously recruit.

Americans also need to remain aware that real people who look normal sometimes work as operatives to identify vulnerabilities that would expose individuals to undue influence. Once they discover a leverage point, they sometimes threaten exposure to induce illegal conduct.

To protect our nation and our communities, we all need to stay alert and look out for each other. If something feels uncomfortable, reach out for help. We can start by talking to family, friends, a counselor, school staff or law enforcement officials. It's better to be safe than sorry, so report suspicious activity to appropriate authorities. Vulnerable people need help, and your concerns may save their life and the lives of multiple potential victims.


The Issues:Please make a brief statement about the following issue to students.ECONOMY

Whether or not you believe that Adam Smith's invisible hand guides our economy, freedom clearly drives innovations in business, technology and other areas that give the United States a marked advantage over many of our competitors in the global economy. Because our system of government protects individual liberties, we're a beacon of hope for the best and the brightest--and hardest working--innovators from around the globe. These are important economic advantages that we need to protect. We must also continue to invest in educational excellence to protect our global economic leadership position. Paying close attention to the long-term consequences of our national debt is also mission critical. We can and must make a decision and act to pay off our debt. Finally, there is no substitute for hard work and wise financial decision making.


The Issues:Please make a brief statement about the following issue to students.EDUCATION
Every student deserves to thrive in safety. To improve academic results and life satisfaction, our schools need to educate the head, hands and heart in a safe environment that nurtures reverence for learning, life and one another. Smaller schools tend to foster these principles and help create better relationships. Building these factors into our schools will help increase our global competitiveness in academic achievement, save money on safety issues and strengthen our economy in the long run.


The Issues:Please make a brief statement about the following issue to students.THE ENVIRONMENT
Patriotic Americans know and understand that environmental factors increasingly affect our national security and strategic planning for preparedness. We cannot afford to continue to ignore significant environmental changes that threaten the well-being of all Americans and our planet. We all want to drink clean water and breath clean air. We all want to enjoy the natural wonders of our local environment. It's time to work together to find common ground. Let's listen to each other so we can find win-win solutions.


The Issues:Please make a brief statement about the following issue to students.GREEN NEW DEAL
This is an important aspirational statement for securing life-sustaining conditions on Earth for future generations. However, to implement real solutions, we need to identify common ground that both major political parties will actually vote to support. To thread the needle, we must listen with an open heart to hear what motivates voters on all sides so we can bring them together to support common sense solutions.


The Issues:Please make a brief statement about the following issue to students.GUN CONTROL
Saving American lives is my top priority. Clearly, this controversial issue calls for better solutions that respect the U.S. Constitution and keep Americans safe.

Our Constitution protects gun rights for important reasons. Especially while our national government appears subject to undue foreign influence, now is not the time to start taking our guns away. The framers of our Constitution fully understood what living under a tyrannical government meant and the Second Amendment serves to protect liberty. For example, New Hampshire's motto, "Live Free or Die" is more important now than ever.

On the other hand, in 2017, we lost approximately 40,000 American lives to gun violence. We're exposed to gun violence in our homes, our schools, our places of employment and worship, on our streets, in our shopping malls and so on. Essentially, we're fighting a ground war on our home turf. Even many law enforcement officers support gun control laws. So how can we defend ourselves?

The "Don't Shoot" and Drug Market Intervention strategies have been successfully proven to save lives, reduce crime and improve safety for all of us—including law enforcement. The key concept is to identify potential shooters and reach out to them with specialized resources. In many tragic situations, multiple warning signs and calls for help have gone unheeded. I'm very proud of the Arkansas grandmother who reported her grandson to law enforcement before he acted on his plan to commit a school shooting. She almost certainly saved his life and the lives of others.

Together, we need to learn to identify warning signs and respond to them immediately. Again, our enemies are working online to exploit troubled and vulnerable people. They need help and your concerns may save their life and the lives of multiple potential victims. For more information, visit https://nnscommunities.org and the school safety officers association.

The Issues:Please make a brief statement about the following issue to students.HEALTH CARE
Of course we all want the best available health care for our families and ourselves. We want it immediately when we need it. We want it for free or for as little money out of our own pocket as possible. Doctors and medical providers want to be paid fairly—and as much as possible—given the huge time commitment they've made to become licensed. Businesses usually want to make as much money as possible. That's how we got here.

Until we find the will to seek common ground to resolve the layers of complexity that underlie this controversial issue, I suggest that we might want to spend more time focused on how we can improve our own wellbeing by eating healthfully, removing processed foods from our diet, getting enough sleep, exercising for fun, learning mindfulness meditation techniques, reducing life stressors, singing more, engaging in art for wellness, connecting with others through support groups, limiting our TV and electronic screen time, and learning how to bring more joy to and find more joy in our relationships with family members and friends—old and new.

I've learned that gratitude is the most powerful tool I have to improve the quality of my life and my wellbeing. When I focus on being grateful for my blessings—known and unknown, my attitude improves and I feel better. Prayer is also a powerful healing force.

For individuals and families who feel that these suggestions convey little hope for those among us waiting for unavailable or unaffordable health care, I want you to know that I regret that our nation has not yet found the patriotic spirit necessary to fully provide for your healthcare needs. I pray that our nation finds meaningful and cost-effective solutions as quickly as possible.


The Issues:Please make a brief statement about the following issue to students.INFRASTRUCTURE
We must build best practices into modernized power grids and critical computer systems at the local, state and national levels to protect individuals, businesses and public entities from what have become incessant cyberattacks. Clearly, our national and economic security depend upon staying ahead of the cyberwarfare capabilities of nation-states, international criminal networks, and rouge individuals. Every community also needs drinkable water, safe roads and so on. We also want parks and pleasant amenities to encourage the best and the brightest to stay in our communities and keep businesses here.

To strengthen our global superpower status we must rebuild patriotism by making a choice to invest in our nation's infrastructure. It's always been a good investment. Throughout our nation's history, infrastructure investments have created good-paying jobs and built opportunity for economic growth and increased revenue streams.

The Issues:Please make a brief statement about the following issue to students.INTERNATIONAL RELATIONS
We live in an increasingly interconnected world. For example, the internet gives our friends and our enemies access to our webcams, our smart refrigerators, our bank accounts, medical records, vehicle ignition systems and so on. These new security issues posed by cyber warfare are in addition to ongoing threats posed by nuclear weapons, terrorism and so on. Maintaining strong international relations with our friends is important to protecting ourselves and our allies. While the means of doing so and funding allocations may need modification periodically, the principles remain the same.


The Issues:Please make a brief statement about the following issue to students.IMMIGRATION
The United States of America is a proud nation of immigrants. However, I'm one who also sees that our enemies sometimes leverage immigration as an act of war. The Democratic Party's leadership team has committed political malpractice on this issue for years. Silence is not a national security policy, and the Republican Party has capitalized on this void.

American voters have watched countless WWI and WWII movies for decades. While we sympathize with destitute people fleeing brutality inflicted largely by ISIS, we understand that an encampment across from England at the mouth of the Chunnel in France looks like a potential threat. We've seen ISIS representatives behead Americans and our allies. We've seen ISIS-inspired immigrants attacking innocent civilians throughout Europe and in the United States. American voters will never accept silence as a response to these threats.

The Democratic Party's failure to take a tough stand to protect our nation against hostile immigrants using immigration as an act of war has left our nation in a precarious position where our national sovereignty is now threatened by foreign and domestic forces filling the void.


The Issues:Please make a brief statement about the following issue to students.NATIONAL SECURITY
Protecting our national security must be the highest responsibility of every U.S. president.

In today's world, we face many threats to our national security. The president's job is to sort out which threats pose the greatest danger at any given moment and act accordingly. Sometimes multiple threats will interact simultaneously to form a greater than normal threat. Other times, something that looks like a threat or has been a threat in the past could be a decoy or a paper tiger. Weighing anticipated costs with available defenses unavoidably challenges every president.

Currently, I see the tragic loss of American lives due to chemical warfare and gun violence on our home turf and cyber warfare as the greatest dangers to our national security. For example, many of our power grids and computer systems are vulnerable. We also face online psychological operations (PSY-OPS) at every point of access to the internet via our electronic devices. Russia and other actors are clearly inciting conflicts among historically divergent groups of American voters to influence our elections. And your child may be watching Chinese propaganda on YouTube in Spanish which you haven't even noticed.

China also uses sophisticated commercial PSY-OPS. For many years, they distributed "Faded Glory" products around our country through Walmart. Americans paid money to wear those psychologically demoralizing labels. And China built up currency reserves while we went into debt paying them for these products.

Our national debt is also a serious threat to our national security. Those who say Americans don't care about our national debt are misinformed. Each of us knows in our gut that our national debt crisis threatens our future, and that is likely partly responsible for the widespread anxiety facing our nation today.

Soon the amount of interest we pay on our debt every year will exceed national defense spending. Interest payments are projected to continue to rise, squeezing other important priorities out of our budget. We can and must pay off our debt so we can afford the best available national security protections.


The Issues:Please make a brief statement about the following issue to students.MUELLER REPORT
The Mueller Report formed the basis for the U.S. House of Representatives' decision to move forward with impeachment. As time passes and redacted passages of the report are disclosed, we are likely to learn more about the subject matter of this important investigation. Protecting our national sovereignty from foreign interference in our elections is critical to our long-term national security.


The Issues:Please make a brief statement about the following issue to students.REPARATIONS FOR SLAVERY
Participation in Financial Peace University is the best financial step anyone can take. Visit https://www.daveramsey.com/store/product/financial-peace-university-class.

This challenging issue still currently divides our nation, and I've thought about workable solutions. Until the issue becomes less divisive, I suggest that supporters create and fund a voluntary mechanism for reparations. Individuals, families and entities who want to contribute funds toward reparations can and should do so. Many organizations have already pledged millions of dollars in reparations to the descendants of enslaved individuals who worked without compensation on their campuses.

A voluntary organization can and should be established to accept and manage funds, accept applications for funds and determine eligibility, and determine award amounts and distribute available funds to qualified recipients. Establishment of a voluntary program can serve as a model for how to work out complicated issues and demonstrate success.

A successful program will give people an opportunity to invest in the idea. Then online advertising may help build support for the idea. Estate planning options could be encouraged. And each success has the potential to build support for the idea.

I've also considered the idea of a "40 Acres and a Mule School," where individuals can become shareholders in a working farm with educational classes. Participants could earn credits towards a down payment to buy property. This program has potential to teach people how to:

• Get a good education.

• Work hard and earn a good living.

• Budget to save for a down payment to buy property.

• Build a credit score to qualify for a cost-effective mortgage.

• Understand the difference between a good mortgage and an expensive mortgage.

• Learn how to plan ahead to pay mortgage payments, property taxes and insurance.

• Learn how to keep the loan sharks, payday lenders and debt peddlers off your back.

• Learn how to avoid unnecessary expenses like cable and other optional luxuries.

• Learn how to perform basic home repairs and plan for long-term maintenance costs.

• Learn basic property management skills to ensure your property remains an asset.

Even if we could give everyone a free home today, it would do them no good if loan sharks and tricksters stole it away from unsuspecting folks tomorrow. Therefore, we need to find ways to help people become better educated about finances so they can keep what they earn and receive.

My suggestion is for everyone who wants a better financial future to start immediately by participating in Financial Peace University. It's a 9-week class. You can attend at a local church and audit the class for free or pay for the books. Or you can watch the videos online for a fee.

Financial literacy is an important component of developing financial stability and independence.


The Issues:Please make a brief statement about your position on any other issues important to you.

Women have been running for U.S. president for almost 150 years. That's a long time to wait our turn!

Please vote for me.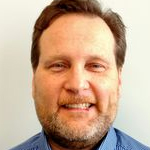 Raymond Michael Moroz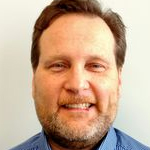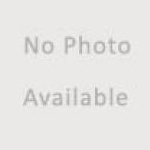 Rita Krichevsky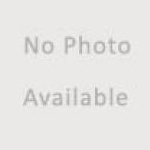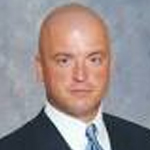 Robby Wells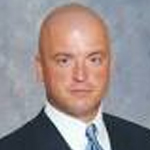 Personal Information - Family
I was adopted as an infant by a minister and his wife. My adopted father, his name was Robert, also worked with former President Jimmy Carter when he was the governor of Georgia. My adopted mom, Barbara was a music teacher and played the piano every Sunday in church. Three years ago I found my birth mother, Helen. She was a beautiful young girl that was a college student and a gifted singer when she found herself pregnant. Even though she was pressured to terminate, she chose to give me a chance at life by placing me up for adoption. Now that we have been reunited, both of my mom's have become great friends and we usually all spend time together during the holidays. I am truly blessed to have two moms that adore me.

Personal Information - Education
I graduated from Furman University in 1990 with a Bachelor's Degree in Health and Exercise Science. I was a member of the football team my junior year that won the national championship in 1988. I earned my Master's Degree in Adult Education from the University of South Carolina in 2000.

Personal Information - Experience
For twenty years I served as a teacher and football coach. I spent a few years on the high school level before I became a college football coach. I was an assistant football coach at the University of South Carolina, the Defensive Coordinator at South Carolina State University, and the Head Football Coach at Savannah State University. I also briefly served in the Army National Guard during the middle of the wars with Afghanistan and Iraq. Currently I am the Ambassador for the International Human Rights Peace Commission. This position has given me the opportunity to speak all around the world in front of thousands of people and foreign government officials regarding my plan to achieve World Peace by achieving Global Sustainable Energy Independence and improving Education.

Personal Information - Other (hobbies, interests, etc.)
I love to workout, travel, watch a great movie, go to sporting events, and attend concerts.

Who is your personal hero and why?
I fell in love with the Dallas Cowboys as a young child when Tom Landry was the head coach. I always admired him because he built the team from scratch, always had a calm demeanor, and won Super Bowls with class.

What was your favorite subject in school and why?
I loved school and took every opportunity to get a great education. My favorite subjects were math and science. I have always had a love for planes and being a pilot. Science and math are essential for pilots, and yes, I took flying lessons, and actually flew solo on numerous occasions.

What is your favorite book or author and why?
My favorite book is the Bible. I have read it all the way through twice. This book is full of historical lessons that have helped me live a good life.

What is your favorite movie and why?
I love Top Gun which came out in the summer of 1986, right after I graduated from high school. I have always loved planes and movies full of action. This movie is a classic.

Who is your favorite musician (or type of music) and why?
I love all types of music, but my favorite singer is Jennifer Hudson. She has an incredible talent that can touch the hearts of everyone that is listening to her.

Why are you running for President?
I have always been the guy that would stand up for people that could not stand up for themselves. I am running in order to bring our people together as a unified nation. We have been divided since 1776. I have a love for all people, and I want to see everyone have the opportunity to pursue their American Dream.

Please make a statement to New Hampshire Students about the importance of voting and being civically engaged.
As citizens of the United States, it is our duty to vote for individuals that we wish to represent us. If you think of our most recent Presidential Election in 2016, over 48% of eligible voters chose not to vote. Most elections are very close making each vote very important.

The Issues:Please make a brief statement about the following issue to students.DEFENSE
As President of the United States, my first priority will be to keep our people safe. We will achieve this by keeping our military the strongest and most feared military in the world. Let our enemies fear us to the point where they will never cross us.

The Issues:Please make a brief statement about the following issue to students.DOMESTIC TERRORISM
We must protect our citizens from all forms of terrorism. Whether it is foreign or domestic terrorism, both must be dealt with harshly and swiftly.

The Issues:Please make a brief statement about the following issue to students.ECONOMY
One of the greatest ways to avoid a conflict is by having a strong economy. We must always maintain a strong Middle Class by keeping our economy strong.

The Issues:Please make a brief statement about the following issue to students.EDUCATION
The United States is the only Western Industrialized Nation that does not have free college tuition. This will change under my leadership. We will also eliminate student loan debt, increase teacher pay, and empower our teachers to teach the curriculum instead of a test. I also have a plan that will protect every student in every school from the gun violence. My plan is called Vets for Kids. We will protect our students by having our Veterans serve as guardians for our students.

The Issues:Please make a brief statement about the following issue to students.THE ENVIRONMENT
It is my goal to achieve Global Sustainable Energy Independence by the end of my second term in order to reverse Global Warming. This will clean up our environment, create millions of great paying jobs, and promote World Peace.

The Issues:Please make a brief statement about the following issue to students.GREEN NEW DEAL
I support the Green New Deal, but unlike my opponents, I know how we are going to pay for it.

The Issues:Please make a brief statement about the following issue to students.GUN CONTROL
According to the Second Amendment, every law abiding, mentally competent American has the right to protect himself, his family, and his property. The Second Amendment does not give people the right to take innocent lives. We must do a better job of determining those who are law abiding and mentally competent in order to keep weapons out of the hands of individuals that should not have them.

The Issues:Please make a brief statement about the following issue to students.HEALTH CARE
The United States is the only Western Industrialized Nation that does not have free healthcare for every citizen. We must move to Universal Healthcare.

The Issues:Please make a brief statement about the following issue to students.INFRASTRUCTURE
Part of my plan is to create millions of great paying jobs that will improve our infrastructure. Our bridges, roadways, and airports must be on the cutting edge in order to compete with other countries.

The Issues:Please make a brief statement about the following issue to students.INTERNATIONAL RELATIONS
It is very important that the President has great relationships built with foreign leaders. As the current Ambassador for the International Human Rights Peace Commission, I have been given a tremendous opportunity of traveling the world and meeting with foreign government officials regarding my plan for Global Sustainable Energy Independence. I believe this will serve me well when I am elected.

The Issues:Please make a brief statement about the following issue to students.IMMIGRATION
Under my administration, the United States will once again take its rightful place as the Beacon Light of Freedom for the World. My plan, Service for Freedom will double our border patrol, eliminate ICE, and allow immigrants the opportunity to serve our local, state, and federal government. These immigrants will learn the English language, learn about the history of our nation, and earn a taxable wage. The immigrants will earn their citizenship under this program that I call "Service for Freedom."

The Issues:Please make a brief statement about the following issue to students.NATIONAL SECURITY
Our National Security will always be my number one priority. We must always keep our citizens safe.

The Issues:Please make a brief statement about the following issue to students.MUELLER REPORT
Mr. Robert Mueller has always served the United States with courage and integrity. His report proved that many things occurred during the 2016 election cycle that were illegal. It is important for all government officials to abide by the law, or the individuals must face the consequences.

The Issues:Please make a brief statement about the following issue to students.REPARATIONS FOR SLAVERY
I gave a speech in Washington, DC back in 2015 where I spoke about reparations for slavery when it was not a popular issue. The definition of Courage is doing what is right even if it is not popular. It was not popular in 2015, but it was right, and I chose to stand for reparations. Now that it has become politically expedient, many of my opponents now speak about reparations.

The Issues:Please make a brief statement about your position on any other issues important to you.
The government wastes $30 billion annually chasing down young people that use marijuana. As President, I will push for Federal Legalization of marijuana use. We will save that $30 billion annually and regulate and tax the industry which will generate billions of dollars annually. We will take this revenue and make college tuition free at all state Universities and Colleges.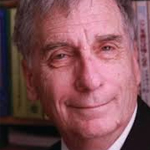 Sam Sloan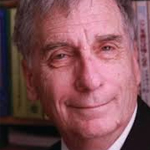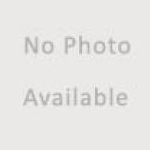 Steve Burke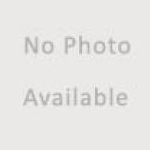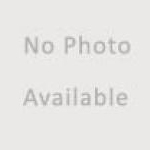 Thomas James Torgesen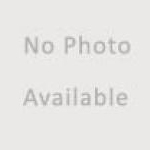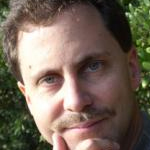 Tom Koos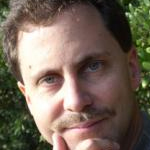 - Indicates the candidate has responded to our survey or has provided additional information to accompany their profile.