Join the thousands who keep NHPBS strong!
Your support of NHPBS is vital. Your membership supports our award-winning local and PBS programs on five channels – NHPBS - EXPLORE - World - Create - KIDS – as well as watching our programs online, community engagement, and educational services for parents, educators and kids.
Your contribution makes a tremendous difference, not only in your life, but in the lives of others as well. If you are not yet a member, we invite you to become one.
Already a sustaining member and changed your credit card? Want to increase your monthly donation? You can do it yourself at our sustainer update page.
---
Join Now   Become a Sustainer   Update Your Payment Information Choose a Thank You Gift
Membership Benefits
15% discount at ShopPBS.org, you must call 1-800-531-4727 to receive the discount.
Subscription to NHPBS's E-News for previews of upcoming programs, events, links to program web sites and more!
NHPBS Passport – Extended access to a growing, on-demand library of quality public television programming.
---
Give the Gift of NHPBS Passport
Contact NHPBS Membership to make a donation of the gift and have the recipient information including active email address available. Or email your request to membership@nhpbs.org and someone will contact you to fulfill your gift.
---
Matching Gifts
Many companies match employee contributions to NHPBS. If your company offers matching gifts, check with your personnel or payroll department for a matching gift form. Mail the completed form to our Member Service Department, 268 Mast Road, Durham, NH 03824.
---
Tax Information
Your contribution to NHPBS is tax deductible within the limits and regulations of the IRS. You must deduct the fair market value of thank-you gifts you receive with your membership of $75 or more. For your convenience tax receipts are mailed monthly.
---
Thank You gift FAQ
When will I receive my thank you gift?

On average, you will receive your thank you gift 6 - 8 weeks after you fulfill your pledge. Some items may arrive sooner; however, it can take up to 12 weeks. We order thank you gifts weekly throughout the year; however, national demand for an item may slow down our distributors and cause delays in our ability to mail your thank you gift. If it has been longer than 8-12 weeks and you have not received your thank you gift, contact membership@nhpbs.org or call 800-639-8408 for the status of your thank you gift.

Why are the thank you gifts NHPBS offers during pledge drives so expensive? Why can't I buy these items at a regular retail price?

As a public television station, New Hampshire PBS relies on community support for a great deal of our funding. The videos, DVDs, CDs, books, or other items we offer during our on-air fundraising campaigns are intended as a "thank you" gift for supporting the station with a donation, not as a retail transaction. To encourage viewers to become members of the station, we suggest various pledge levels and offer the individual items or packages as incentives to contribute at that level. These items allow us to give members something tangible for their donation in support of our programming.

What do I do if I receive the wrong gift or a damaged thank-you gift?

If you open your gift and discover that it is the wrong item or is damaged, just re-pack it and mark the package "Return to Sender." Contact our membership department at membership@nhpbs.org or call 800-639-8408 to receive a replacement.

What is NHPBS's refund policy?

Due to the cost of the purchase of thank you gifts and the cost of credit card transactions, New Hampshire PBS has a no refund policy.
---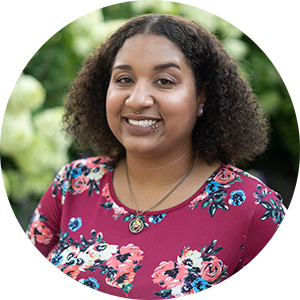 Diamond LeGrande
Membership Coordinator
dlegrande@nhpbs.org
1-800-639-8408
---