No one knows your hometown like you.
Our Hometown Production Team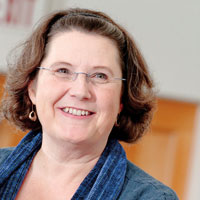 Rebecca Rule, Host
Rebecca Rule is a full-time writer, humorist, storyteller, and host of the Our Hometown series. She has been telling stories in New England, especially New Hampshire, for more than 20 years. She hasn't visited every town in the Granite State, but pretty close — speaking at libraries, historical societies, rotaries, clubs, church groups, and charitable organizations. Some of her talks are sponsored by the NH Humanities Council, which named her one of 40 Over 40, that is, one of 40 NH folks who over the past 40 years of the Council's existence "have demonstrated what it means to create, teach, lead, assist, and encourage human understanding."
Her children's books take her into schools. Her humor takes her to senior centers and assisted living facilities. Becky's the author of 11 books including N is for NH, an ABC book. Other books include The Iciest Diciest Scariest Sled Ride Ever!, a picture book, illustrated by Jennifer Thermes; Moved and Seconded: NH Town Meeting; Headin' for the Rhubarb, A NH Dictionary (well, kinda); and The  Best Revenge, named one of five essential New Hampshire Books by NH Magazine.
She hosted the New Hampshire Authors Series on NHPBS for its 10-year run, and received the 2016 Media Award from the Daughters of the American Revolution, Molly Stark Chapter for her work on it.
Becky lives in Northwood with her husband, John Rule, six cats and three dogs, all rescues — except for John Rule and Reggie, the obnoxious wire fox terrier. Find more about Becky and her storytelling at www.rebeccarule.com
Schuyler D. Scribner, Producer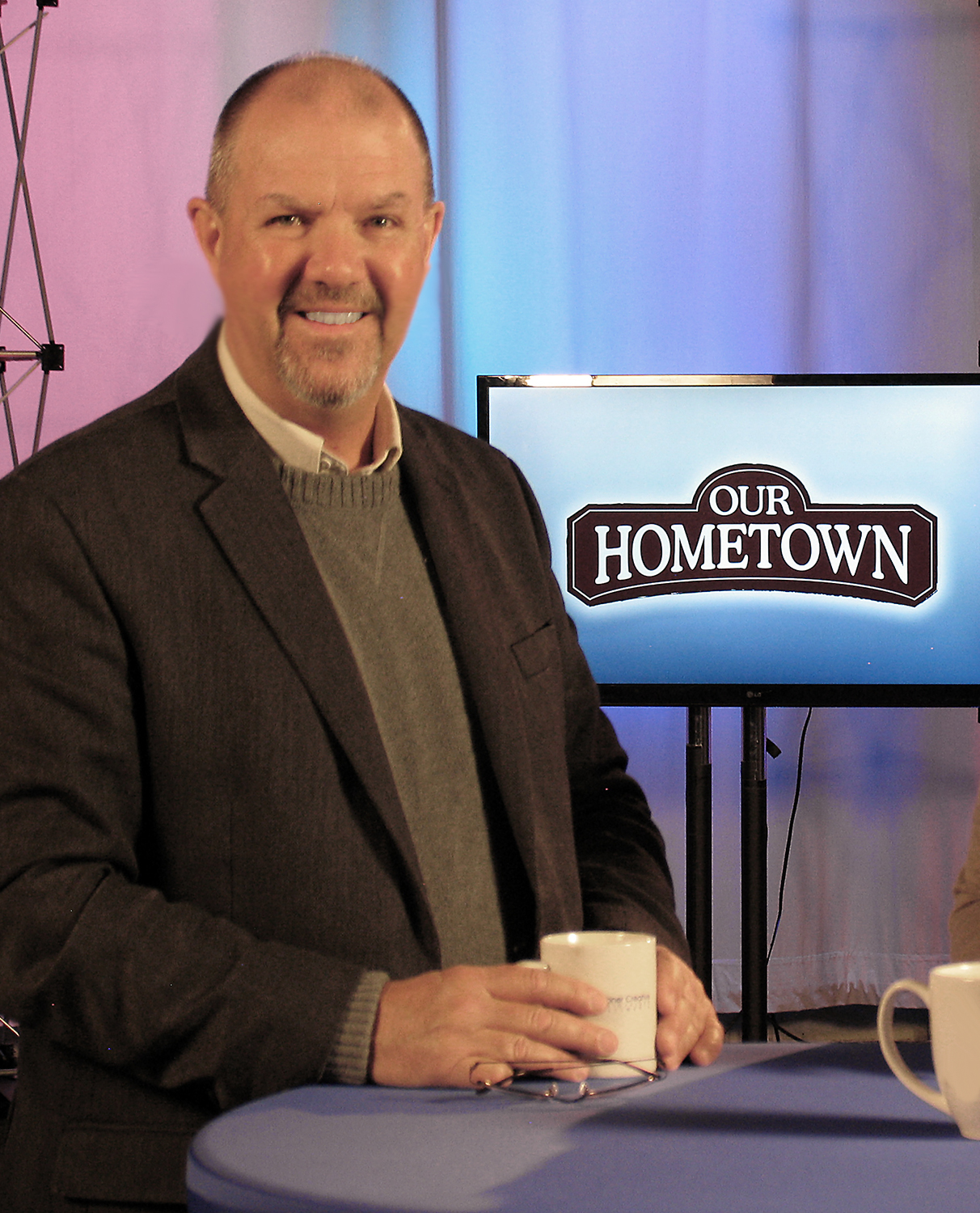 While studying towards a degree in international law, Schuyler supported himself by producing and performing music throughout the Northeast. Just as school and internships ended, his music career moved into high gear. He worked as a producer, audio engineer and session player at studios in Boston, New York, Philadelphia and Nashville. When the focus of the music business turned to music video, he transitioned to producing and directing award-winning video content and music for clients throughout the country.
Schuyler joined NHPBS in 2000 and refers to it as "the only real job I've ever had." He does the broadcast design and animation for our programs and sponsor breaks, lends his expertise to setting up the video and audio for NHPBS events, and is the go-to advice guy for all things electronic. He's a valued colleague for other reasons: he consistently garners first place in the annual NHPBS holiday office decorating contest, randomly makes delicious oatmeal raisin cookies, and plays a mean game of "Name that Band," regardless of the musical genre.
This Massachusetts native now resides in Nottingham, NH. He also loves motorcycling, sailing, all forms of travel and exploring the Granite State – especially when he's meeting the folks who are sharing their hometown stories.
---