Merrimack High Meets Portsmouth High
Tune in to NHPBS Saturday, March 23 @ 6 pm for the final Round One game between Merrimack High and Portsmouth High.
2019 Season Bracket Click to Zoom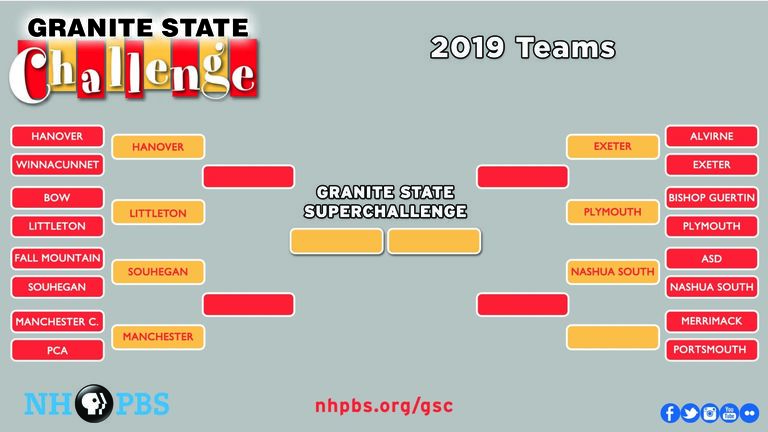 44 high school teams from across New Hampshire took a written qualifying test at Manchester Community College back in November. 14 of those teams scored high enough on the qualifying test to secure a spot in the 2019 season of GSC. Four additional teams were selected at random from a pool of schools that have not participated in on-air matches in the last two seasons. Those teams, Winnacunnet High School, Alvirne High School, Kingswood Regional School and Mascoma Valley Regional High School competed in two non-televised wild card games that determined the final two teams to compete on-air in the 2019 season.

GRANITE STATE CHALLENGE Gives academically talented students a platform in which they can receive the same accolades and recognition and generate school spirit in the same manner as their athletic peers. Develops and fosters good relations with participant schools, teachers and students. Introduces viewers to a representative sample of the future of New Hampshire. Serves as an educational resource for schools, parents and students.
Questions? Contact Susan Adams at (603) 868-4455 or at sadams@nhpbs.org.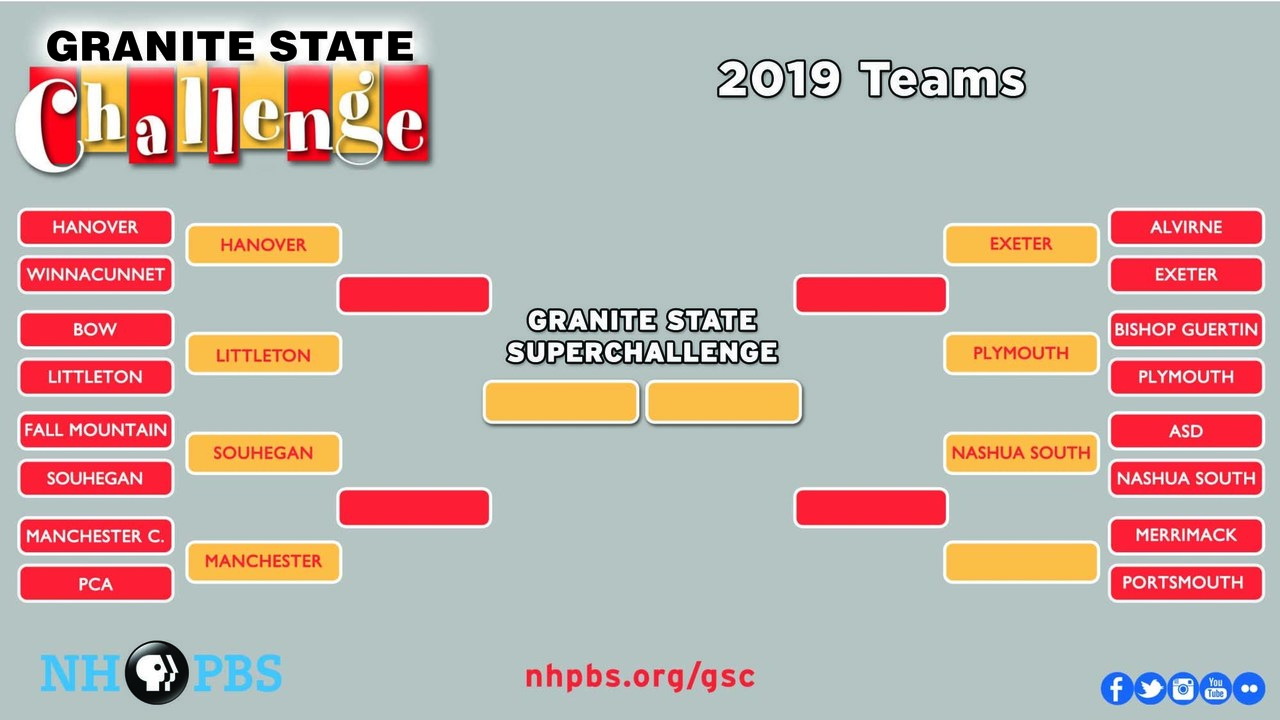 Major Funding Provided by:

With Additional Funding by: NEA New Hampshire, Heinemann Publishing, New Hampshire Lottery, D.F. Richard Energy, HRCU, Measured Progress, The NHHEAF Network Organizations, Safety Insurance
Super Sunday Partner: Manchester Community College
---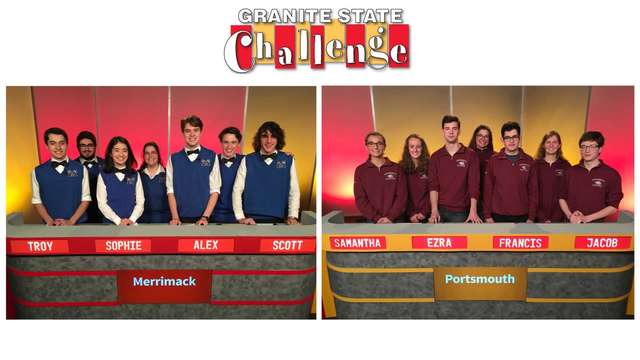 Tune in to Granite State Challenge Saturday, March 23 at 6:00 pm on NHPBS as the Merrimack High Tomahawks meet the Portsmouth High Clippers in the final Round One game of GRANITE STATE CHALLENGE. ...
Continue Reading
---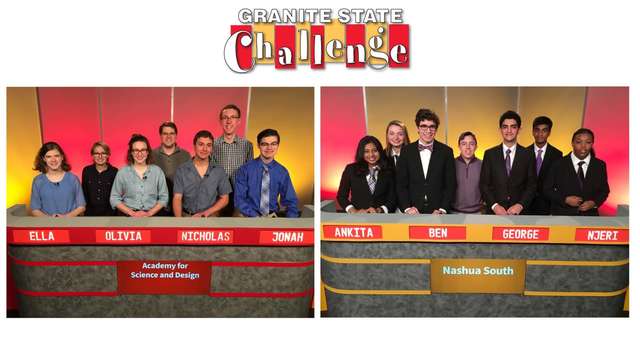 Tune in to Granite State Challenge Saturday, March 16 at 6:00 pm on NHPBS as the Academy for Science and Design out of Nashua meets Nashua High South in Round One of GRANITE STATE CHALLENGE. ...
Continue Reading
---
Latest Video
The Academy For Science And Design takes on Nashua High School South.