THE GAMES ARE AFOOT!
GRANITE STATE CHALLENGE: ROUND ONE
Congratulations to Oyster River High on their Round One win over Winnacunnet High. Oyster River now moves on to the Quarterfinal Round airing on Thursday, April 20 @ 7:30 pm on NHPBS, where they will face the winner of the upcoming match between Dover High and Trinity High airing on Thursday, March 23 @ 7:30 pm on NHPBS.
NEXT GAME
Thursday, March 23 @7:30 pm on NHPBS
Dover High v. Trinity High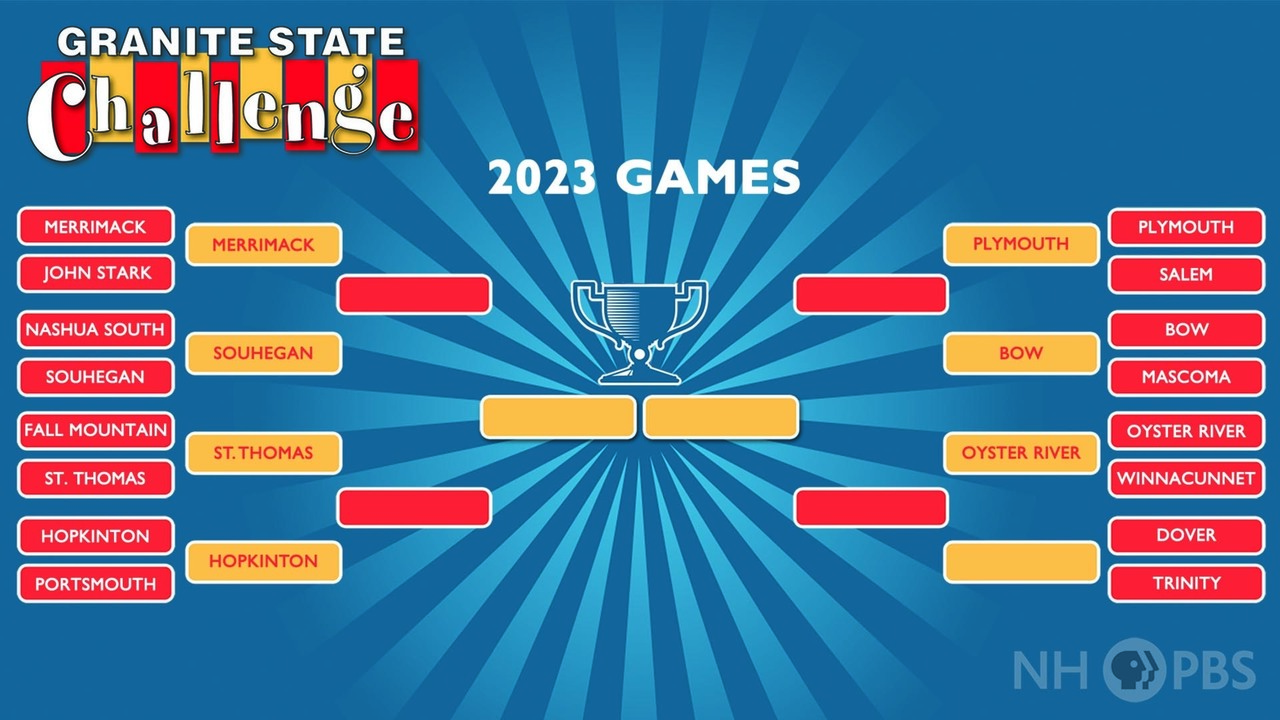 GRANITE STATE CHALLENGE Gives academically talented students a platform to receive the same accolades and recognition and generate school spirit in the same manner as their athletic peers. Develops and fosters good relations with participant schools, teachers, and students. Introduces viewers to a representative sample of the future of New Hampshire. Serves as an educational resource for schools, parents, and students.
Major funding provided by 

Additional funding is provided by NEA New Hampshire, Safety Insurance, The New Hampshire Lottery, D.F. Richard Energy, Cognia, and  HRCU.
---
Watch Online
Oyster River High School takes on Winnacunnet High School.