A Film by Ken Burns and Lynn Novick
New Hampshire PBS, in partnership with New Hampshire Humanities and the New Hampshire Writers' Project presents an online screening and discussion of the new Ken Burns film, HEMINGWAY, on Thursday, April 1st at 6PM. 
HEMINGWAY ONLINE SCREENING AND DISCUSSION EVENT:  April 1st 6pm | Register Now
HEMINGWAY is a three-part series, directed by Ken Burns and longtime collaborator Lynn Novick, that paints an intimate picture of Hemingway, the writer, who captured on paper the complexities of the human condition in spare and profound prose and whose work remains deeply influential around the world.  The film also penetrates the myth of Hemingway, the man's man, to reveal a deeply troubled and ultimately tragic figure and explores Hemingway's limitations and biases as an artist and a man of his time.
After the 30-minute HEMINGWAY screener, New Hampshire Humanities Public Programs Director Tricia Peone will engage in a conversation with Hemingway documentary writer Geoffrey C. Ward, Board Chair of New Hampshire Writers' Project Masheri Chappelle and New Hampshire author Robert Wheeler. 
ENTER the "HEMINGWAY WRITERS CHALLENGE"
Ken Burns and the New Hampshire Writers' Project are inviting writers to embrace their creativity by participating in the Hemingway Writers Challenge. Submissions will be accepted from February 19 until March 14, 2021 at 5pm.  
-
It is Robert Wheeler's book; Hemingway's Paris: A Writer's City in Words and Pictures that has inspired the challenge with the photo entitled "Place de la Concorde". Writers are asked to submit a total of 200 words and include the two words Hemingway might have used to describe the city of Paris where he and his first wife, Hadley Richardson, lived in the 1920's.  Those words are "my love".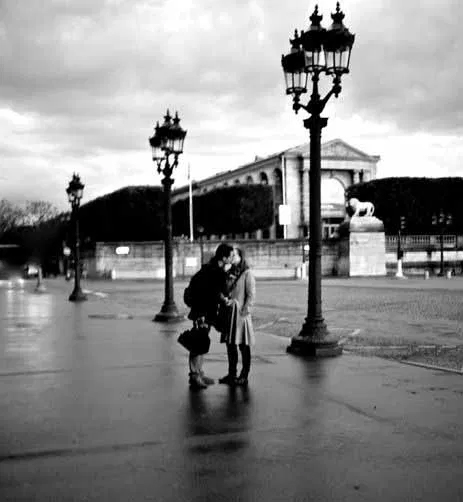 The New Hampshire Writers' Project will accept all submissions at its website nhwritersproject.org  and judge the winning entry. The winner will be announced at the April 1st HEMINGWAY online event and we're pleased to announce that winning submission will be read by actor, Christopher Savage. The winner will receive $150 and a free membership to New Hampshire Writers' Project. Learn More
The new Ken Burns documentary HEMINGWAY airs on New Hampshire PBS on April 5, 6, 7 at 8pm.
Corporate funding for HEMINGWAY was provided by Bank of America. Major funding was provided by the Annenberg Foundation, The Arthur Vining Davis Foundations, and by 'The Better Angels Society,' and its members John & Leslie McQuown, the Elizabeth Ruth Wallace Living Trust, John & Catherine Debs, the Fullerton Family Charitable Fund, the Kissick Family Foundation, Gail M. Elden, Gilchrist & Amy Berg, Robert & Beverly Grappone, Mauree Jane & Mark Perry; and by the Corporation for Public Broadcasting and PBS.
---