Select a season to navigate directly to that season.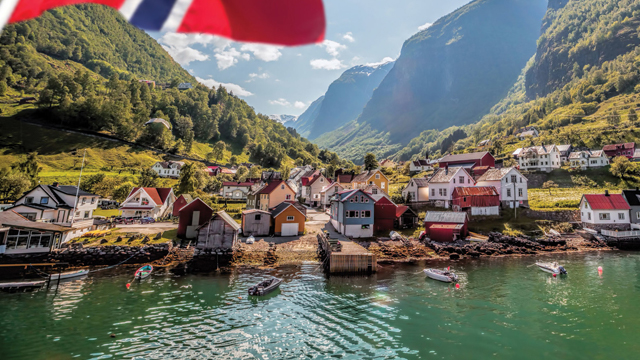 1410 Trekking Norway
Fjords, Viking ships and the Lofoten Islands. Perhaps we're not in Kansas anymore. Host Willem Lange explores Norway's amazing places with a group of adventure-seeking New Englanders.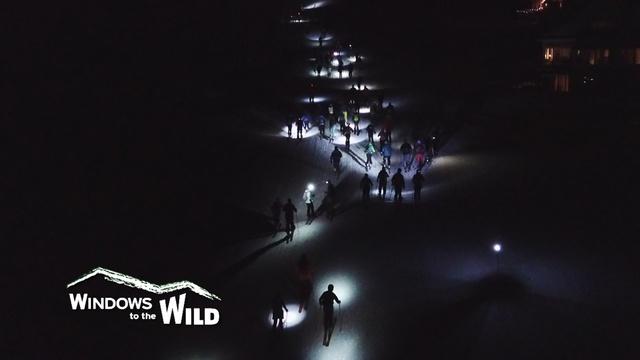 1409 Friday Night Lights
After the sun goes down, the fun ramps up at Black Mt in Jackson, New Hampshire. Host Willem Lange sends skiers out on the alpine trails after dark. It's a new way to enjoy "back country" skiing in New England.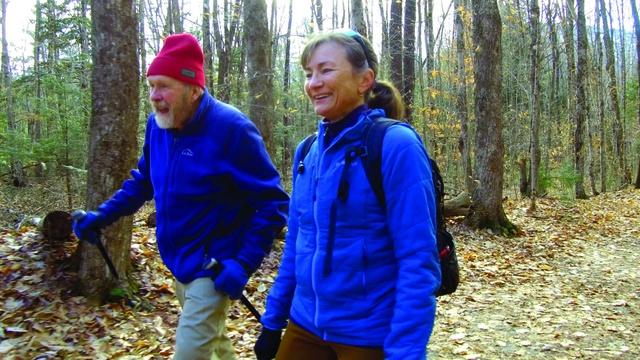 1408 Trailblazing Sue
Sue Johnston accomplished a hiking feat no other woman had done before. Host Willem Lange discovers it comes from her love of the outdoors.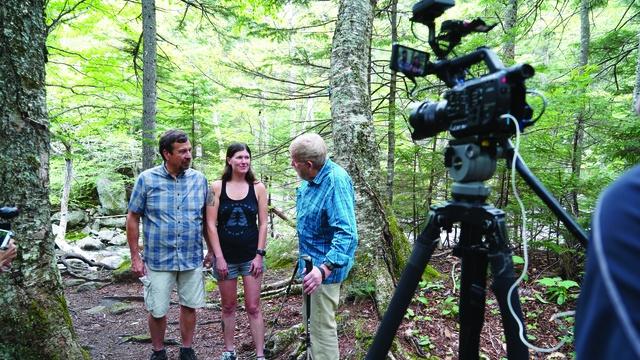 1407 Mountaintop Wedding
What does a hiking couple do when they decide to get married? Stage the wedding on Mt. Washington, of course. Host Willem Lange joins the happy couple at the summit.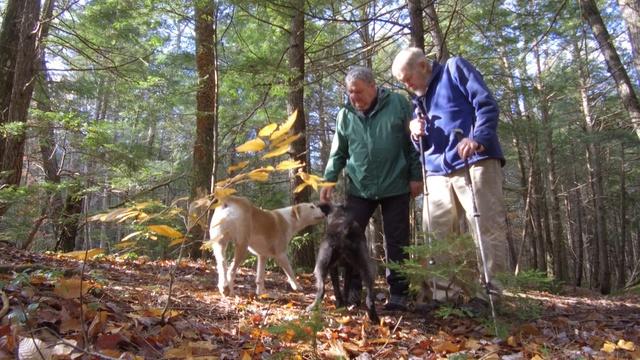 1406 Hiking With Tom Ryan
What happens when the mind is willing but the body is weak? Host Willem Lange and best-selling author Tom Ryan discover ways to keep on moving.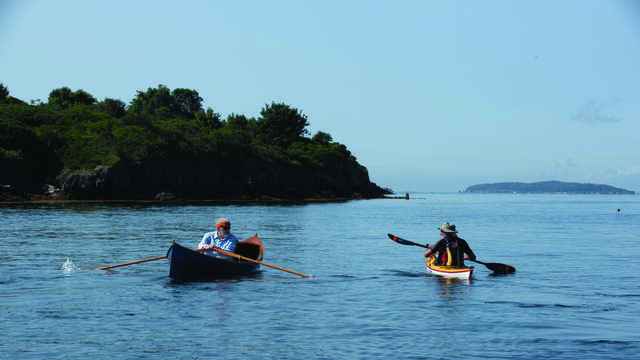 1405 Finding Your Way
Harvard physics professor John Huth shows why learning the art of ancient navigation can save your life.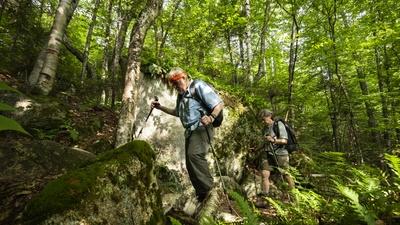 1404 White Mountain National Forest
It's the 100th anniversary of the White Mt National Forest.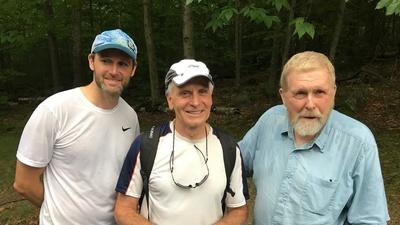 1403 Barry Burbank Takes A Hike
Longtime Boston meteorologist Barry Burbank heads up Frankenstein Cliff Trail with his son Trevor.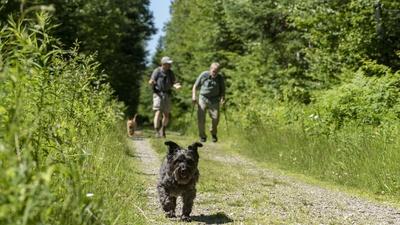 1402 Pepper And Me
Willem heads out on the trails with Pepper, one of the most accomplished canine hikers in New Hampshire's White Mountains.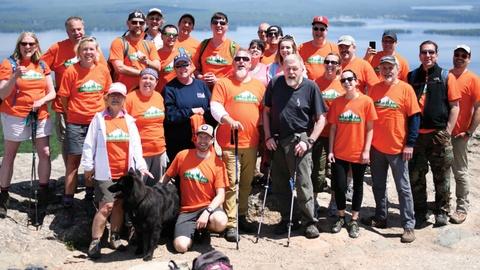 1401 Hiking for Hunger
Renowned NH chef Jayson McCarter hikes Mount Major with several dozen chefs to raise awareness about hunger.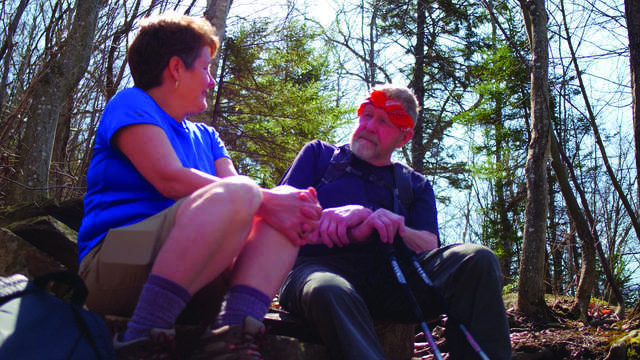 1310 Hiking With The Maniacal Traveler
A plane crash, a fire tower and incredible views -- writer and adventurist Dianne Fallon takes us to Mount Belknap to share these and other secrets of the mountain. Dianne Fallon also known to her readers as the Maniacal Traveler writes about outdoor adventures in New England. She leads us up Mount Belknap to discover its secrets, relive history, and hear intriguing stories about the mountain.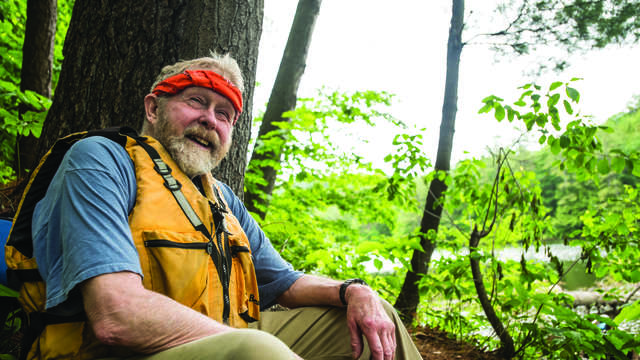 1309 Holy Flotilla
Host Willem Lange paddles the Connecticut River with pilgrims on a ecological and spiritual journey.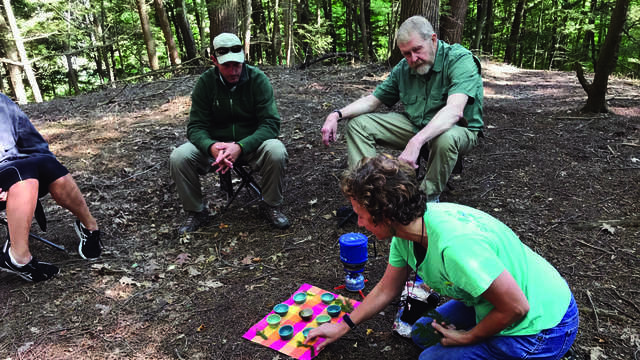 1308 Forest Bathing
Willem takes a guided hike deep into the woods where he learns how to slow down and experience nature with all his senses.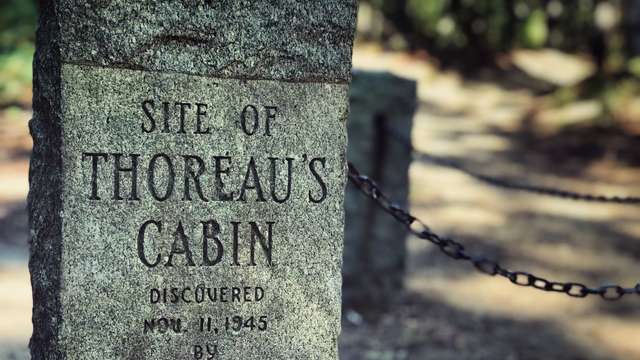 1307 Thoreau At Walden Pond
Willem Lange visits Walden Pond where he discovers what life was really like for Thoreau.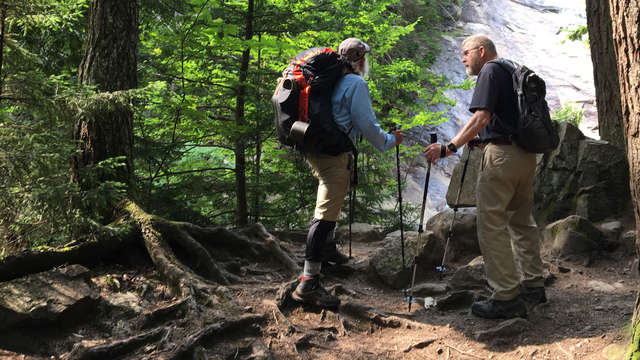 1306 The Oldest Thru-Hiker
Meet Dale Sanders, the oldest person to hike the Appalachian Trail in one year.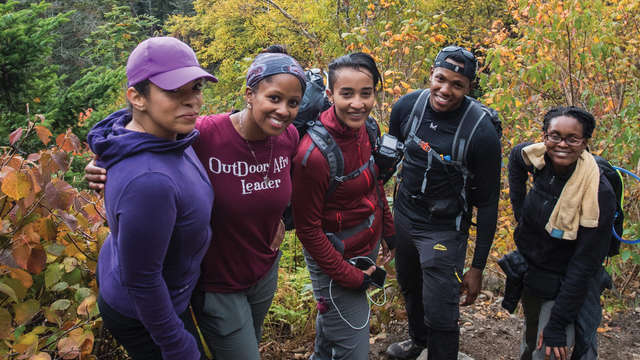 1305 Outdoor Afro
Members of Outdoor Afro tackle Mt Washington's Tuckerman Ravine as they celebrate black leadership in nature.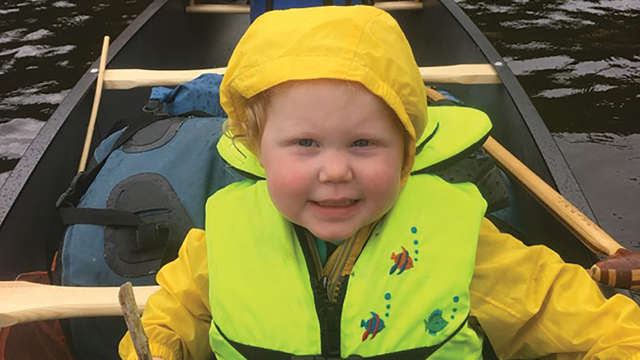 1304 Family Vacation
Outdoor adventurist Scott Ellis and his family join host Willem Lange for a night of camping and exploring in Maine's north woods.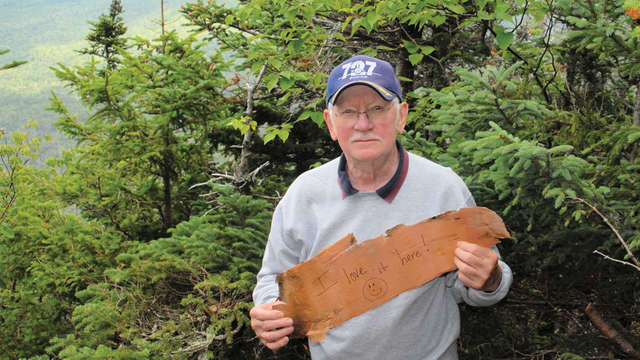 1303 Small Steps, Big Challenges To Keep Moving!
Joe Nyberg is 81 years old and lives with stage 4 cancer but it doesn't keep him off the hiking trails.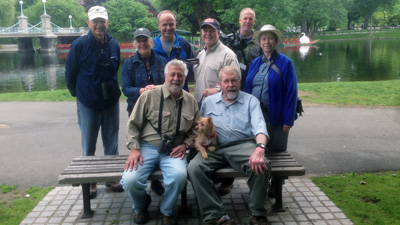 1302 Birding With Ray Brown
Radio host Ray Brown joins a group of his friends at Boston's Public Garden to go birding - right in the middle of the city.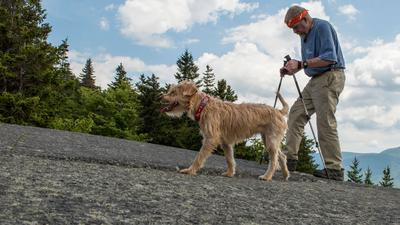 1301 Meet Kiki
Willem has a new hiking partner, Kiki the rescue dog. He introduces Kiki to viewers when he meets up with Following Atticus author Tom Ryan on the trail.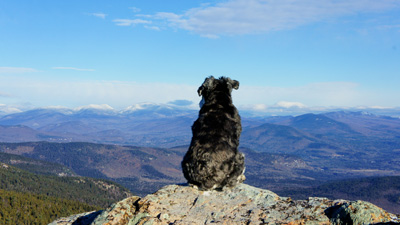 1210 In the Footsteps of Atticus
Tom Ryan, author of the bestselling Following Atticus is back with a new dog and he takes host Willem Lange on a hike in the footsteps of Atticus. Hear about the legacy of Tom's dogs Atticus and Will and the path forward with his new dog Samwise.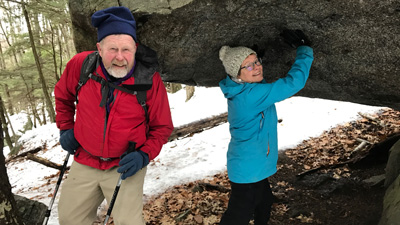 1209 The Maniacal Traveler
Dianne Fallon's been planning trips since she was 11. Now she writes about her travel adventures. Host Will Lange joins her on history-filled trails in South Berwick, Maine.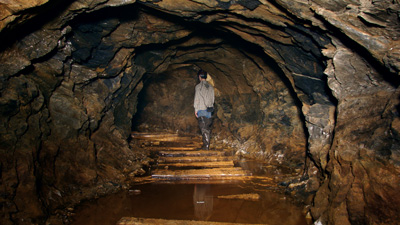 1208 Digging Into Vermont History
Vershire, Vermont had one of the most active copper mines in the country until the early 1900s. Host Will Lange hikes to the Ely Mine to see how the site is being reclaimed.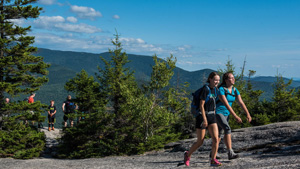 1207 Thrive Outdoors
Thrive Outdoors uses nature to teach leadership and life navigation skills. Host Will Lange joins a teen group hiking the Welch-Dickey Loop.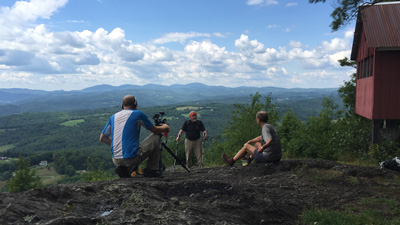 1206 Trail Builders
The Upper Valley Trails Alliance promotes the use of regional trails for hiking, walking, riding and biking. Host Will Lange joins a group of high school students helping to build and maintain these trails.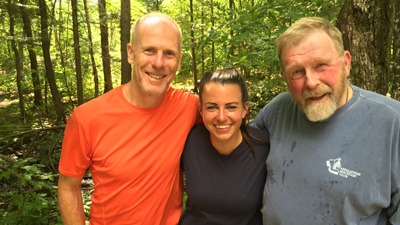 1205 She's An Outdoor Survivalist
NH adventure survivalist Laura Zerra hikes Red Hill with host Will Lange, and talks about being on the Discovery Channel's "Naked and Afraid" series.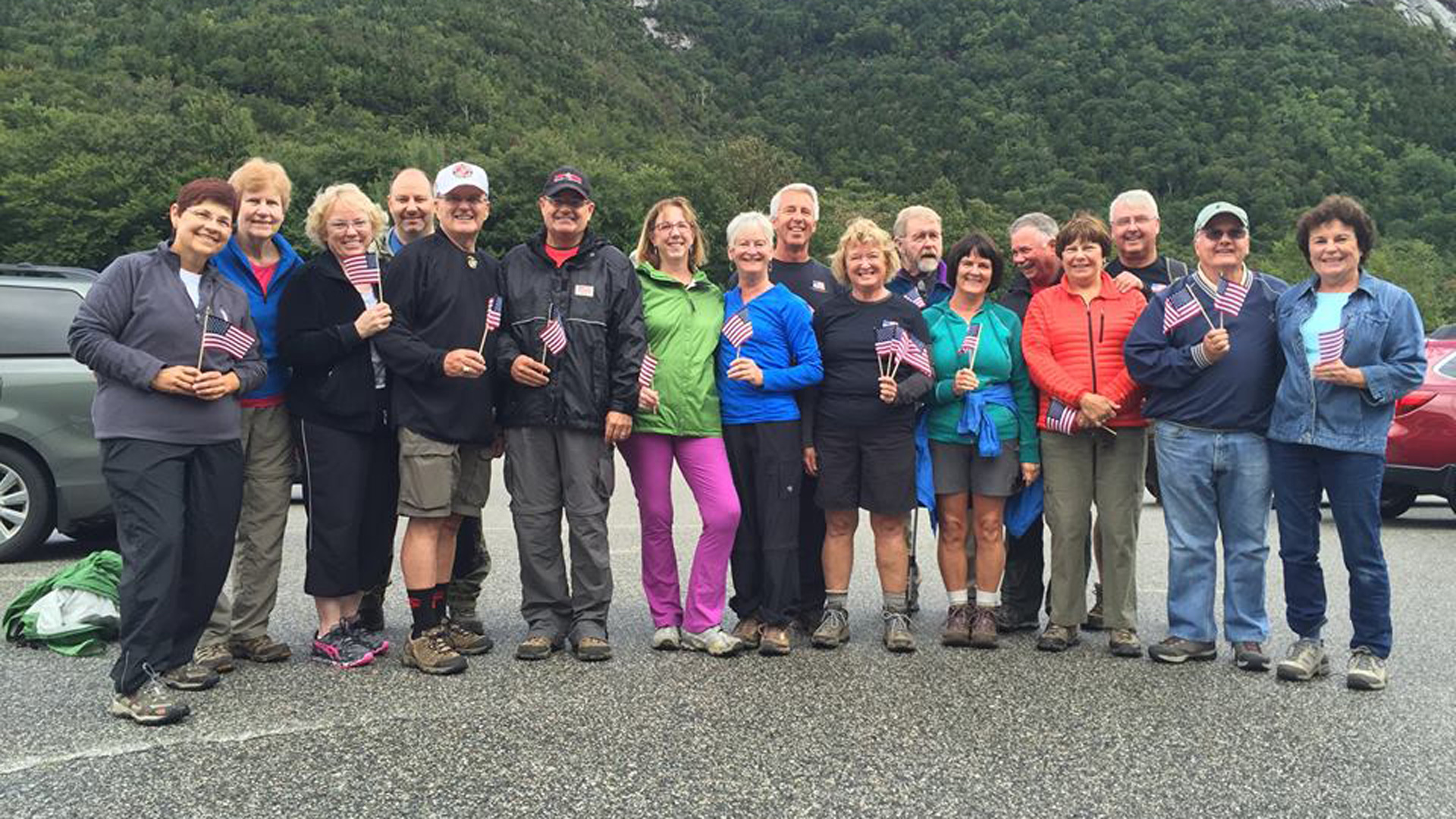 1204 Flags On NH'S 48
Every 9/11, groups of hikers climb NH's 4,000-foot mountains to place a flag on each of the 48 summits as a tribute to those who lost their lives.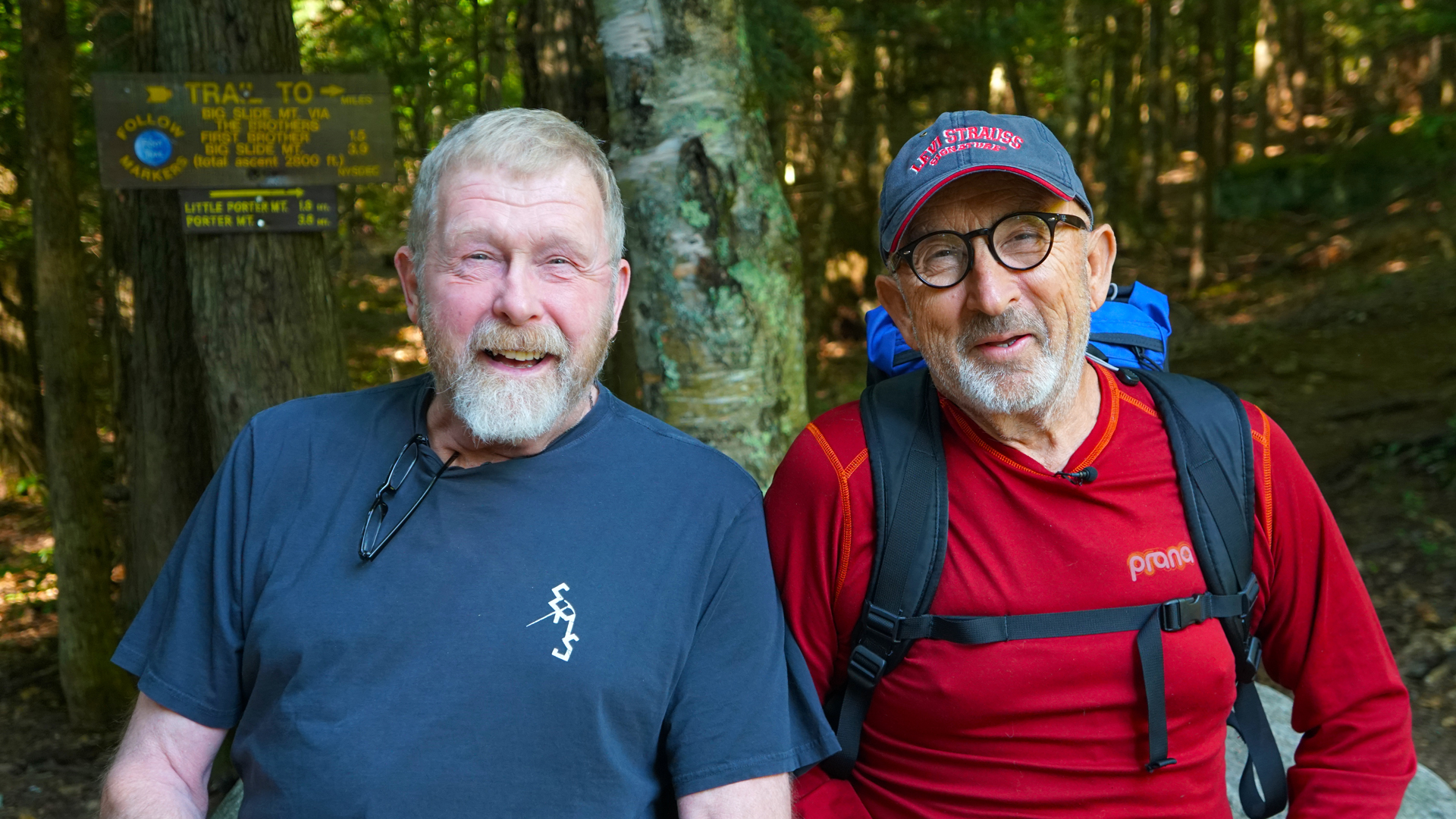 1203 Adirondack Hut Boy
Host Will Lange hikes back to the Johns Brook Lodge deep in the Adirondack Mountains where he worked as a hut boy 60 years ago.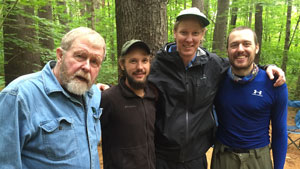 1202 Trail Angels on the A.T.
It takes months to hike the 2,190 miles of the Appalachian Trail. Host Will Lange meets "trail angels" whose generosity is legendary among hikers.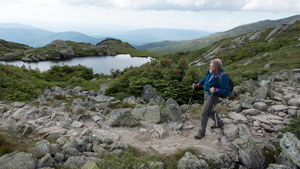 1201 Seek the Peak
Hikers seeking spectacular scenery and to raise money for the Mt. Washington Observatory participate in its Seek the Peak event. Host Will Lange joined the hikers and talked with a meteorologist at the summit about predicting weather.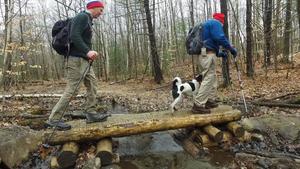 1110 April Hike On Moose Mountain
Appalachian Trail hikers crossing from Vermont to New Hampshire soon encounter the first of the foothills of the Whites' Moose Mountain. Host Will Lange takes a spring hike with Scott Ellis and his two dogs on this part of the AT, and find evidence of a 1968 plane crash.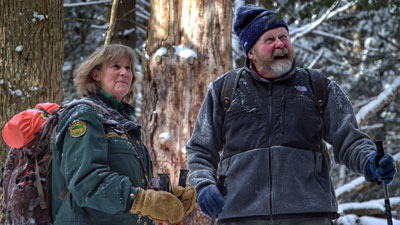 1109 Making Tracks
It takes months to hike the 2,190 miles of the Appalachian Trail. Host Will Lange meets "trail angels" who offer hikers food, an assist and companionship.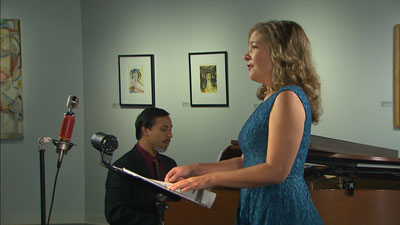 1108 On The Wing
Birds are symbols of freedom, adaptability, and the creative spirit. In this unique performance, birds are celebrated in a blending of music, song and storytelling.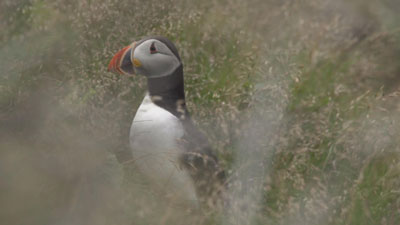 1107 Puffins Of Newfoundland
Atlantic Puffins breed in colonies on rocky islands and are excellent swimmers. Host Will Lange visits Newfoundland, the home of the largest population of these distinctive seabirds in North America.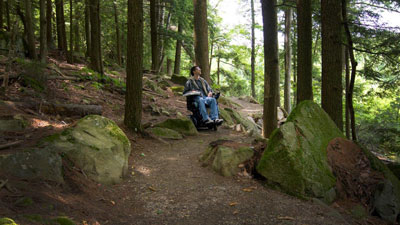 1106 Hiking For All
Some of the longest accessible hiking trails were created for the Crotched Mountain Foundation in western New Hampshire. Host Will Lange joins a group enjoying these trails.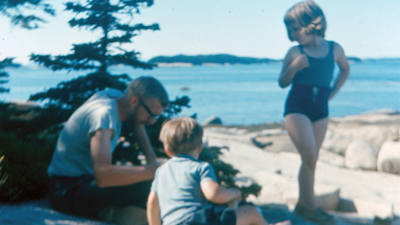 1105 Will's Family Vacations
The Lange family vacations were spent outdoors and camping. Decades later, they reminisce about those times. Then, host Will Lange and his two daughters camp at Green River Reservoir State Park in northern Vermont.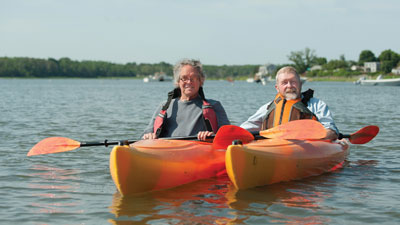 1104 Mindful Adventures
Cape Cod author Greg O'Brien is on a journey with Alzheimer's disease. He and host Will Lange go hiking and paddling on the Cape, and talk about how Greg's love of the outdoors is helping him cope.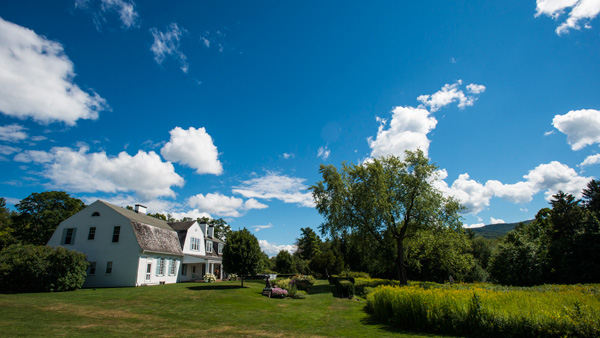 1103 Discovering The Fells
The Fells Historic Estate & Gardens, once home to diplomat John Hay who served Presidents Lincoln, McKinley and Roosevelt, has 83 acres of conserved forest, trails and gardens. Host Will Lange explores the tranquil grounds and its history on the shore of Lake Sunapee.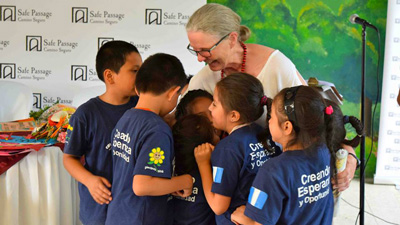 1102 Kayaking Grandma With A Goal
Scientist and grandmother Deb Walters is kayaking from Maine to Guatemala. While paddling, host Will Lange learns about her trip to raise money for Guatemalan kids who live near garbage dumps to attend school.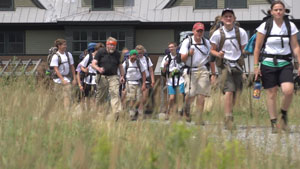 1001 On Belay Kids Hike
To mountain climbers,"belay" means to secure someone from falling. On Belay is a NH-based nonprofit that offers adventure-based programs for youths who have a family member with cancer. Host Will Lange hikes Mt. Willard in NH's White Mountains with an On Belay group that's discovering community and resilience.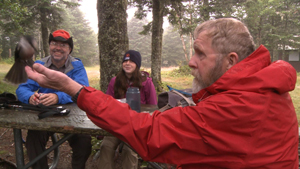 1002 Unusual Hiking Duo - Buffalo & Tough Cookie
An avid hiker, Dan Szczesny and his wife"adopted" the two kids who lived next door to them. Dan and now-teenaged Janelle have been hiking NH peaks ever since, and Dan wrote a book about their experiences. Host Will Lange hikes Mt. Magalloway with Buffalo and Tough Cookie, as they're known on the trail.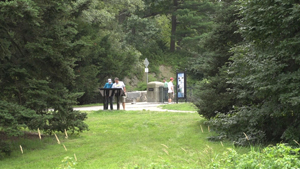 1003 Discover the Emerald Necklace
Boston's Emerald Necklace offers nature's glory in an urban setting. It's a "self-preserving instinct of civilization," in the words of Frederick Law Olmsted, who designed it and Central Park. Hike the Emerald Necklace with host Will Lange and see who he meets along the way.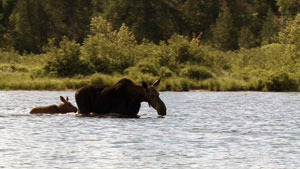 1004 The Allagash & the Master Guide
Experience the mighty Allagash River with 80-year-old master guide Gil Gilpatrick. He takes guest host Scott Ellis and a group on a week-long canoe trip on the remote Maine river. Gil shares its history and explains why he comes back to the Allagash year after year.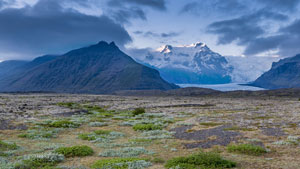 1005 Exploring Wild Iceland
Host Will Lange travels to the land of volcanoes, Vikings, waterfalls and hot water geysers. Along with local guides, he explores Iceland's stunning geology and culture.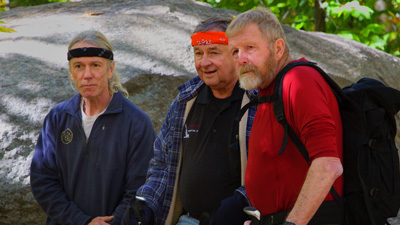 1006 Daily Hike Of Monadnock
Larry Davis of Jaffrey can see Mt. Monadnock from his home. And for 35 years, he's spent nearly every morning hiking it. He tells host Will Lange why it's so important to him.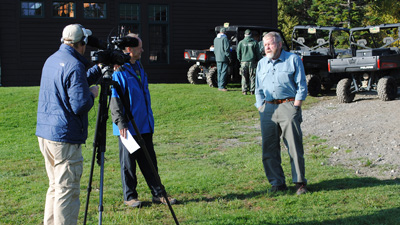 1007 Ride The Wilds
Ride the Wilds is a series of trails in New Hampshire's North Country for off-road vehicles. See how it opens up the outdoors to people who might not be able to explore it otherwise.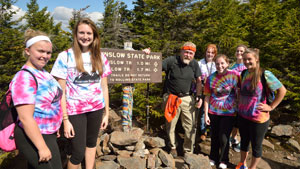 1008 Mountain Day At Colby-Sawyer
Every fall, the ringing of a bell at Colby-Sawyer College signifies the start of Mountain Day, when students and faculty climb Mt. Keasarge together. Will Lange joins the tradition, which goes back to the 1850s.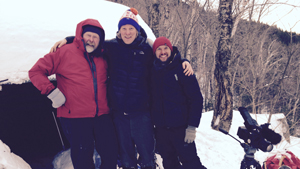 1009 Winter Camping
Prepared for challenging winter elements, host Will Lange camps outdoors in snowy Vermont with outdoor educator and survivalist Scott Ellis.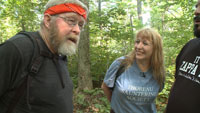 901 The Peak of Mount Greylock
Over the years, the mountain has attracted artists, writers and philosophers. It's where Herman Melville was inspired to write Moby Dick. Boston radio news anchor Mina Greene introduces host Willem Lange to Massachusetts' highest peak.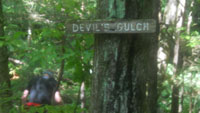 902 Mountain Mysteries
Spooky things are lurking on this hike! Host Willem Lange joins Marianne O'Connor, author of Haunted Hikes of New Hampshire and a Nashua guidance counselor, on a hike of Mount Pemigewasset. It's known to be a haunted spot in the White Mountains, and is the site of Betty and Barney Hill's mysterious encounter with a UFO in 1961.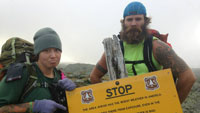 903 Walking Off the War
Along the Appalachian Trail at Smarts Mountain near Lyme, Warrior Hikers trekking NH's section of the AT meet host Willem Lange. The veterans talk about their lives, and why they're hiking the AT from Georgia to Maine as a way of transitioning from military to civilian life.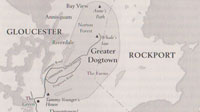 904 Hiking in Dogtown
Dogtown, part of the forgotten forests of Cape Ann, Mass., offers a trek through colonial history. Elyssa East, author of "Dogtown: Death and Enchantment in a New England Ghost Town," takes host Willem Lange on a hike. And, Will explores Dogtown's Babson Boulder Trail with local historian Ted Tarr.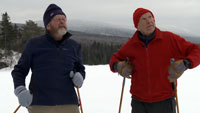 905 Backcountry Ski Buddies
The Appalachian Mountain Club operates a string of lodges in northern Maine. Host Willem Lange and his old pal Put reminisce and ski the trails in the snowy 100-Mile Woods from Little Lyford Pond Camps to the new Gorman Chairback Lodge.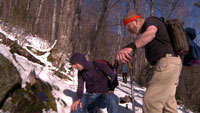 906 A Hike Back to WWII
History lives on Mt. Waternomee in Woodstock, NH, where in 1942 an American B-18A bomber crashed with seven crew members aboard. Host Willem Lange hikes to the WWII site with an archeologist and a family.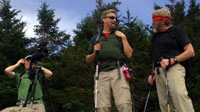 907 Hiking in the Dark
Randy Pierce lost his sight in 2000, but not his determination to keep hiking. He and his dog the Mighty Quinn demonstrate their partnership to host Will Lange, as all three hike Mt. Willard's rocky trails and slippery stream crossings. In 2012, Randy and the Mighty Quinn finished climbing all of New Hampshire's 48 four-thousand footers.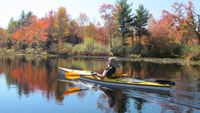 908 Quiet Waters
While many paddlers search for adventure in white water, canoeist and author Alex Wilson finds both tranquility and excitement in quiet water. Wilson and host Will Lange paddle in western Massachusetts and enjoy the views.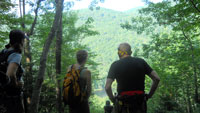 909 Long Trail Hike In Vermont
The author of AMC's Best Day Hikes in Vermont takes host Will Lange along Vermont's Long Trail, pointing out wild plants along the winding path. They enjoy a view of Mount Belvidere and the canyon known as Devil's Gulch.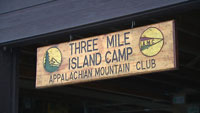 801 Three Mile Island
Willem visits Three Mile Island Camp on Lake Winnipesaukee. The AMC site has been surprisingly untouched by modernization over the past 100 years, as its campers enjoy swimming, canoeing, sailing, walking and the rustic nature of the island.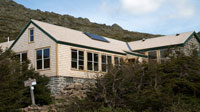 802 Hike to New Madison Spring Hut
Willem enjoys spectacular views as he hikes the steep Valley Way Trail en route to the renovated AMC Madison Spring Hut, nearly 5,000 feet up in the White Mountains.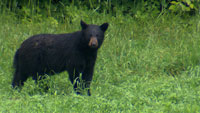 803 Wildlife Videographer Alfred Balch
Wildlife videographer Alfred Balch heads into the woods with Willem and uses his camera lens to capture black bears, loons, and other wild creatures roaming around Lyme, NH.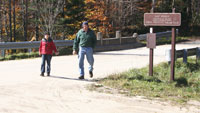 804 Celebrating a Hiking Old-Timer
After meeting Don Vandenburgh, an 89-year-old WWII vet and lifelong hiker, Willem cautiously hikes the strenuous Fishin' Jimmy Trail with two of Don's sons. To honor Don, the family helped underwrite the replacement for the old Kinsman Pond Shelter just above Franconia Notch.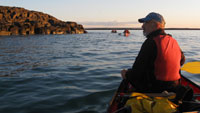 805 Canoeing the Connecticut
Willem canoes the Connecticut River from Lemington to Guildhall, VT, with a group hoping to establish a"Paddlers Trail" with campsites along the river from the Canadian to the Massachusetts borders.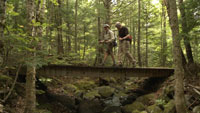 806 Rejoining A Hike
Rev. David Keller invites Willem to hike with him on the Carter Dome Trail at Pinkham Notch, where Keller is rejoining a hike he was forced to abandon months before. Along the way they discover the spiritual side of nature.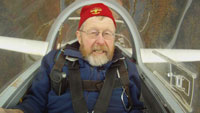 807 Soaring Over Franconia
Willem soars the thermals in a glider plane piloted by Peter Stauble of the Franconia Soaring Association. They enjoy views of the stunning fall foliage of Mount Lafayette, the Cannon Balls and the Kinsman Range.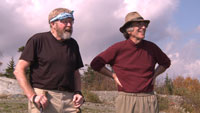 808 Hikes North of the Whites
Willem and Kim Nilsen, author of "50 Hikes North of the White Mountains," hike part of the 165-mile Cohos Trail. Nilsen founded the trail, which wends through a spectacular remote and largely untread area between Crawford Notch and the Canadian border.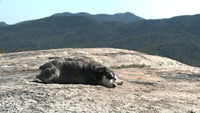 809 Hiking With Atticus the Dog
Tom Ryan hikes the mountains of New England because he and his famous dog Atticus love the outdoors. Willem joins the duo on the Hedgehog Loop Trail.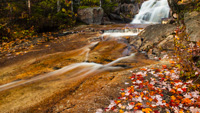 810 Photographing Foliage at Zealand Falls
Willem learns some secrets to snapping spectacular shots of foliage from photographer Jerry Monkman of Portsmouth. They capture the views while on an overnight trip to the Zealand Falls AMC Hut.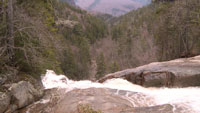 811 In Search of Arethusa & The Falls
Willem's off to spend a weekend at the Omni Mount Washington Hotel in Bretton Woods, right in the middle of New Hampshire's outdoor playground. The area offers hiking trails, ziplines, fishing streams, and of course, the hotel's namesake to the north.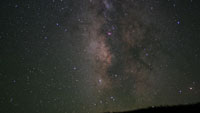 812 Exploring the Night Sky
Willem and NH astronomer John Gianforte head outdoors to explore the wilderness above us – the night sky. Gianforte, who's also known as "The Sky Guy," shows Willem where to look and how to use new technologies to identify planets, stars and constellations.

More about NEFAF and the UNH Observatory >>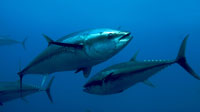 701 Tagging Tuna
Off of Cape Cod, Lisa Densmore is trolling for enormous Atlantic bluefin tuna. She lends a hand with the catch-tag-release program tracking this threatened species that's been overfished and whose breeding ground has been contaminated by oil spills.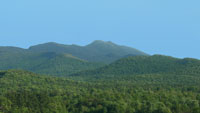 702 Cave of the Winds
Willem Lange treks along the ridgeline of Mt. Mansfield overlooking Stowe, VT, with the director of the Natural Areas Center at UVM and a viewer inspired by Willem to take up hiking. Confronted by blowing snow and rain, will the trio make it to the Cave of the Winds near the summit?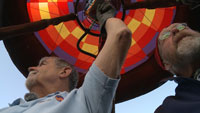 703 Leaf Peeping By Balloon
Willem takes to the skies in a hot-air balloon to get a look at fall foliage from a vantage point that few leaf-peepers see. Pilot Paul DePew introduces us to the sport of hot-air ballooning over Derry, NH.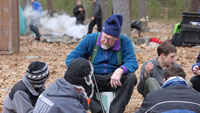 705 New Scouts, Old Scouts
An old Scout named Willem Lange spends a weekend at the annual Klondike Derby at Camp Carpenter in Manchester, where Boy Scouts from around NH demonstrate their winter skills. Willem tags along with two teams of Scouts as they compete in a series of events that challenge their skills.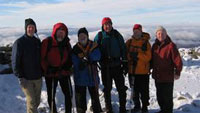 706 New Year's Moosilauke Hike
Climbing Mount Moosilauke in Benton, NH is a New Year's Day tradition for some hikers. The westernmost of the White Mountains' 4,000-footers, it offers sometimes friendly, sometimes fierce, winter hiking conditions.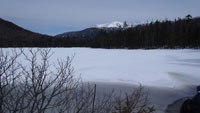 601 Lunch at Lonesome Lake
It's early spring in New England and the snow has left the lowlands, but in the White Mountains winter still rules the day. Host Willem Lange hikes up the icy trail to Lonesome Lake where he prepares lunch for his fellow hikers in the rustic comfort of the Lonesome Lake Hut's kitchen.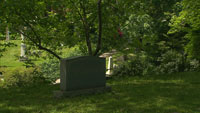 602 Mount Auburn Cemetery
Host Willem Lange tours a Cambridge, MA, oasis - the Mount Auburn Cemetery. The cemetery is the resting place of many important historical figures, included Mary Baker Eddy. It also serves as an arboretum and home to an abundance of birds and other wildlife, and is a popular destination for locals and tourists.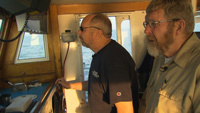 603 Groundfishing
Host Willem Lange spends the day at sea with lifelong NH fisherman David Goethal, who rises before the sun to spend the day hauling nets for bottom dwellers like cod and haddock. Will learns about the art and science of groundfishing off the coast as Goethal talks about changes in the industry over the past 30 years.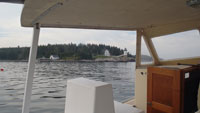 604 Isle au Haut
Join host Willem Lange as he travels by lobster boat to Isle au Haut, off the coast of Maine, with his friend Bob Wilson, host of Roadside Stories. This sleepy remote island is approximately six miles long and two miles wide with over half of the island's land designated as part of Acadia National Park.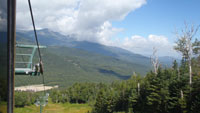 605 Riding Wildcat
Host Willem Lange takes a scenic gondola ride up Wildcat Mountain in Pinkham Notch, NH. Once at the summit, he connects with the Appalachian Mountain Trail and hikes across several rugged Wildcat ridges, then down 1,800 feet to AMC's Carter Notch Hut, for a well deserved night's sleep.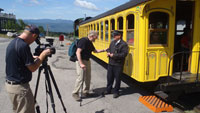 606 Night in the Clouds
Host Willem Lange takes a ride in the Cog Railway's new biodiesel locomotive up Mt. Washington. He then hikes Mt. Monroe, the 4th highest mountain in NH, which offers sweeping views and gorgeous sunsets. Before settling down to a restful night's sleep at the Lakes of the Clouds Hut, he treats the crew to a local ghost story.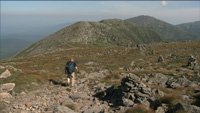 607 Presidential Traverse
Host Willem Lange hikes across the New Hampshire Presidential Range to the Madison Spring Hut. The route takes Lange along the Crawford Path about two-thirds of the way up the cone of Mount Washington to the Gulfside Trail, making it a full day of spectacular views from this above tree-line adventure.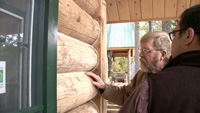 608 Gorman Chairback
Host Willem Lange gets a sneak peak at the newest addition to the Appalachian Mountain Club's family of Wilderness Camps in northern Maine. Gorman Chairback reopened in early 2011 after a major renovation. It's part of the camps and trails network being developed by AMC through its Maine Woods Initiative.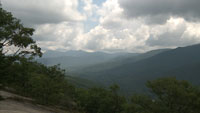 609 Welch-Dickie Loop Trail
Host Willem Lange takes a hike on the popular Welch-Dickie Loop Trail near Waterville Valley, NH. Amidst the beauty of the White Mountain National Forest, Willem and long-time friend Gary Moore learn about the federal Weeks Act legislation that saved the forest.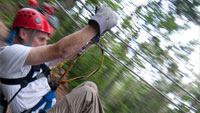 610 Mt. Washington Ziplines
If you've ever wondered what it's like to fly like a bird, Willem Lange can show you. He and a group of thrill-seekers ride the ziplines at the Mount Washington Resort, across open valleys from treetop to treetop. Will talks with naturalists about why the region is important for wildlife.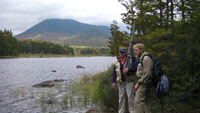 612 Back-Pond Fishing
After spending the night in an old logging camp in northern Maine, host Will Lange enjoys a day there, near Greenville, ME. The camp has been converted to a sporting camp by the Appalachian Mountain Club. Willem's plan is to find a Maine Guide and fish for native brook trout in the back country ponds that surround the Lyford Pond wilderness area.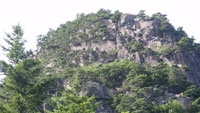 501 Acadia's Beehive
The Beehive at Acadia National Park can be seen towering over the horizon from Sand Beach. Host Willem Lange takes a morning hike across the beach to the Beehive trailhead. The path climbs directly up open ledges to the Summit of the Beehive, a one-way distance of less than half a mile and a vertical climb of over 500 feet.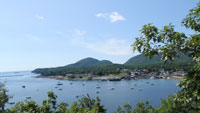 502 Acadia's Vanishing Trail
Leave it to Willem to locate this very unique trail that is only visible three hours a day. Only at low tide can you hike this trail to an island half a mile out in Bar Harbor at Acadia National Park. The trail to Bar Island is part of the National Park trail system, but it's not promoted because each year hikers become stranded by the returning tides that submerge the trail in 6 – 8 feet of water.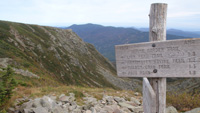 503 Hiking Tuckerman's
Host Willem Lange hikes up Tuckerman Ravine Trail to the Lakes of the Cloud AMC Hut, so named because it is the highest of the presidential huts. The view from the top is breathtaking and only a short hike to the famous hut and a good night's sleep.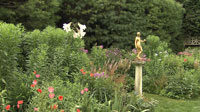 504 Students at St. Gaudens
America's National Parks attract millions of visitors every year from around the world. Along with those people comes the need to maintain the parks. For decades, the Student Conservation Association (SCA) has been there to keep the parks running smoothly. Join host Willem Lange as he visits Saint-Gaudens Historical Site to talk with the founder of the SCA and some of the students who volunteer to keep these parks a national treasure.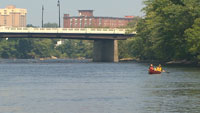 505 Deep Travel on the Merrimack
Join host Willem Lange as he paddles a canoe through Manchester's mill region with David Leff, author of "Deep Travel," which describes how to get away from the routine of everyday life -- in your own backyard. Enjoy the wonders of the Merrimack as they observe nature, culture, and discuss the colorful history of this region.
Visit David Leff's blog to find out more about "Deep Travel".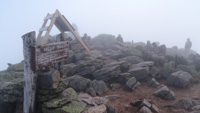 506 End of the Trail, Baxter Peak
Host Willem Lange revisits one of his favorite places, Baxter Peak, at the end of the Appalachian Trail in Maine. Lange hikes up to Chimney Pond and then takes the Saddle Trail to Baxter Peak at a towering 5,267 feet. One must stay sharp when climbing at this altitude as all plans are governed by the weather. You may find yourself in trouble very quickly around these parts.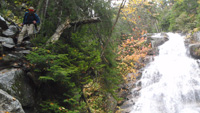 507 Falling Waters
As host Willem Lange and good friend Gary Moore hike the Falling Waters Trail, it's easy to see how the trail got its name. Franconia Notch State Park is home to many spectacular waterfalls including Stairs Falls, Swiftwater Falls and Cloudland Falls.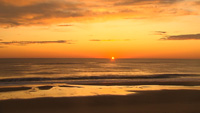 508 Plum Island
The Parker River National Wildlife Refuge on Plum Island is a favorite destination for birders worldwide. Hundreds of shorebirds, waterfowl and songbirds call the refuge home. Find out what attracts our feathered friends to this special spot.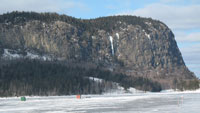 509 The Wilderness Corridor
Host Willem Lange travels by dogsled through an astonishing 29,000 acres of conservation land known as Roach Pond, near Greenville, ME. The land was recently acquired by the Appalachian Mountain Club and connects Baxter State Park with the 37,000 acre Katahdin Iron Works property. Lange learns what the newly created 63-mile conservation corridor means to outdoor enthusiasts.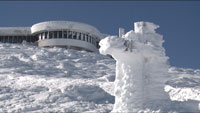 510 Winter on Mt. Washington
Mt. Washington is "home of the world's worst weather." The 6,288 foot mountain earned this moniker because of its extreme weather conditions and changeability. Many climbers, backcountry skiers, and hikers have been surprised by the sudden change in conditions. Host Willem Lange witnesses firsthand the whipping wind, snow and bitter cold of Mt. Washington from the safety of the Weather Observatory's snow-cat on a ride to the summit.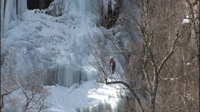 401 Ice Climbing on Frankenstein Cliffs
Join host Lisa Densmore and Rick Wilcox of International Mountain Equipment in North Conway, as they brave the treacherously icy Frankenstein Cliffs in the White Mountains. Crawford Notch is one of the most popular and challenging ice climbing areas in New Hampshire.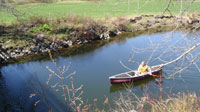 402 The Republic of Indian Stream
Host Willem Lange travels north to the small town of Pittsburg to explore the Republic of Indian Stream. This section of property was a small, constitutional republic that existed from 1832 to 1835 on the border of the United States and Canada. Described as Indian Stream Territory, the area was named after Indian Stream, a small river that flowed through the region.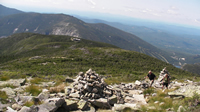 403 Bridle Path to Greenleaf
Host Willem Lange and his daughter Virginia hike the Old Bridle Path in Franconia Notch State Park. The path once served as a horse trail from the Notch to the Old Summit House, which provided shelter for climbers, but only the house's foundation remains. After enjoying the views from the top of Mount Lafayette, they spend a relaxing night in the AMC Greenleaf Hut just below the summit.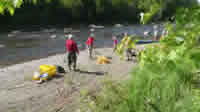 404 A Journey Down the Missisquoi
Host Willem Lange and friends take a canoe trip down the Missisquoi River, which begins in Enosburg, Falls, Vermont, near the Canadian border. The 80-mile long river rises in north-central Vermont and flows north, as if it were looking for a way west through the Green Mountains. The Missisquoi is part of the newly-established Northern Forest Canoe Trail, which runs for over 700 miles from Old Forge, New York to Fort Kent, Maine.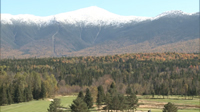 405 Mount Washington Hotel's Green Roof Project
The most famous attraction at the Mt. Washington Hotel is, of course, the mountain. Mt. Washington, the highest of the Presidential Range, peers down on guests and visitors from the hotel's backyard. If you'd like to experience the flora and fauna of the alpine region but don't want to go hiking, just take the stairs to the roof of the hotel's conference center and spa. The roof has been transformed into a "green roof," replicating the alpine region typical of Mt. Washington. Cairns, soil and flowers found in the alpine region of Mt. Washington can now be found on the roof over one wing of the hotel. Host Willem Lange explores the great outdoors of the Mt. Washington's Green Roof.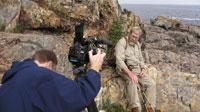 406 Acadia's Great Head Trail
It's a beautiful morning in Acadia National Park. As daylight spreads across the beaches of Acadia, host Willem Lange is already making his way to Great Head Trail. This trail loops around the perimeter of the small peninsula called Great Head located on the east side of Sand Beach in the park. During the hike Willem is reminded of his teaching days with Outward Bound when the beaches of Acadia were the playground of sea birds and seals.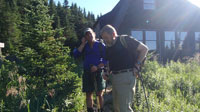 407 Mizpah Spring Hike
Join host Willem Lange and his guest Rob Burbank, director of public affairs at the Appalachian Mountain Club, as they make their way up the Crawford Path to AMC's Mizpah Spring Hut at 3,800 feet. The Mizpah Hut served as an oasis from a spring storm as Willem and Rob needed to escape a sudden downpour on their 2.6 mile hike up Mount Clinton.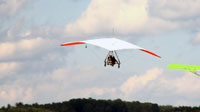 408 Soaring the Thermals
It's a bird, it's a plane, it's Willem? Join host Willem Lange as he glides the thermals demonstrating the science of effortless flight for hawks and other soaring birds. This program is only a small part of a feature documentary where Willem explores the migration of the broad-winged hawk from New Hampshire to South America.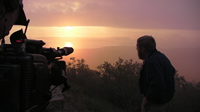 409 Acadia, Cadillac Mountain
Join Windows to the Wild host Willem Lange as he hikes up Cadillac Mountain in Acadia National Park in heavy fog, located on the northern coast of Maine. The views of the park from Cadillac are spectacular and if you get there early enough, you can also witness the first sunrise on the east coast (from October to March).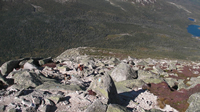 410 Climbing Katahdin
Katahdin means "the greatest mountain," a fitting name for the breath-taking finish to the famous Appalachian Trail. Named by the Penobscot Indians, Mount Katahdin at Baxter State Park in Northern Maine is one of the tallest mountains in the region. Host Lisa Densmore hikes into Chimney Pond, the base camp for the mighty Mount Katahdin.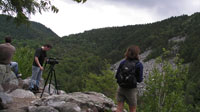 411 Exploring White Rocks
Host Lisa Densmore explores the spectacular scenery and unique features of the 36,000-acre White Rocks National Recreation Area in Wallingford, VT. Whether you prefer a steep hike to a mountaintop view or a quiet stroll through the woods to a remote meadow, White Rocks Area has the trail for you.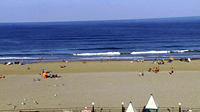 412 Hampton Beach Revisited
The sandy playground is a haven for surfers, sunbathers and devoted runners. But chances are you've never seen it like this – foggy mornings, quiet evenings, and lots of surf in between.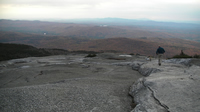 413 Hiking Up Cardigan to High Cabin
High Cabin, a two-mile hike up Mt. Cardigan, is a popular rustic retreat for backcountry enthusiasts who are looking for a secluded escape with breathtaking scenery. Host Willem Lange explores the trails and state forest of Mt. Cardigan.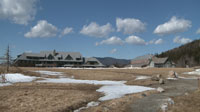 414 Handicapped at the Highland
Windows to the Wild host Willem Lange explores his outdoor options at the Appalachian Mountain Club's Highland Center. After being laid up all winter with a bad leg, Willem is determined to see what type of activities and accommodations would be available for an injured or handicapped outdoors enthusiast like himself.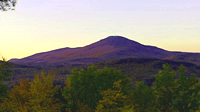 101  Mount Kearsarge
Windows to the Wild visits Mount Kearsarge in Warner.  Just under 3,000 feet in elevation, Kearsarge is home to some of the oldest granite in New Hampshire.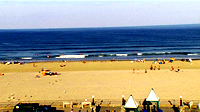 102  Hampton Beach
Chances are you have never seen Hampton Beach like this.  Watch as devoted runners and wandering treasure hunters roust New Hampshire's sandy playground from its foggy sleep.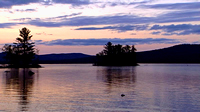 103  Umbagog Lake
Watch and listen to the world waking up during a beautiful morning sunrise on Lake Umbagog.  With over 1,800 acres surrounded by mountains and virtually unbroken forest, Lake Umbagog is one of the most serene and pristine wild places in New England.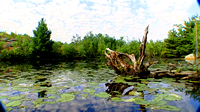 104  Blue Job Mountain
Carnivorous plants, spectacular views and the stunning sounds of nature at peace can be found on Blue Job Mountain.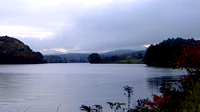 105  Connecticut River
Travel the Connecticut River with Windows to the Wild.  The river forms all but a tiny piece of the western boundary of New Hampshire and at 400 miles from its source to the sea, it's new England's longest river.