---
WHAT ARE YOU LOOKING FOR?

PBS LearningMedia provides educators and students with thousands of digital learning resources, lesson plans, and activities aligned to New Hampshire standards. Whether you are looking for weather, baseball, or spooky Halloween classroom resources, you'll find them here. You can search for resources by grades, subjects, type of media and more. You can create classroom assignments, quizzes, learning puzzles and more. You can also take advantage of professional development. And best of all, it's FREE. Check It Out!
---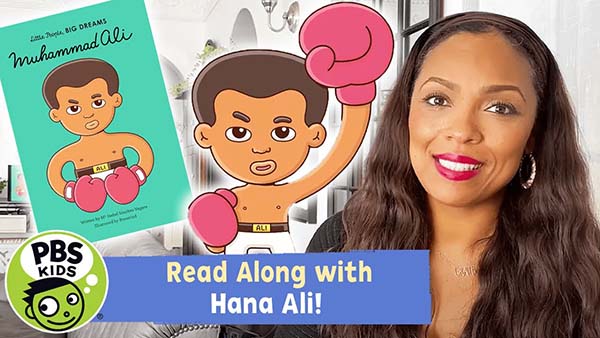 Every week, celebrities and PBS KIDS authors are reading aloud their favorite books on the PBS KIDS' Facebook page and YouTube channel. Watch them all again here and find fun activities.

---
TEACHERS OFF THE RECORD

The Granite State News Collaborative is putting together a teachers-only Facebook group tentatively called "Teachers Off the Record."

The Collaborative would like to have a candid conversation in a welcoming space with a diverse group of educators around New Hampshire.

They want to convene the group to inform its reporting and move it forward. Some of the topics they plan to discuss include AP classes, leveling, the achievement gap, funding, bullying, discipline, English as a Second Language classes, and special education.

Please click this link to take a survey – and share with anyone you think might be interested.
---
10/18 - Alaska
10/19 - Friend and Cuba
10/20 - Sloths, Hagfish, and Statistics
10/21 - Reptiles
10/23 - Nuts
10/24 - Tornadoes and the Mole (Chemistry)
10/25 - Microscopes
Weekly Daytime Education Schedules October 18-22
---
Learn how you can become a member and supporter of NHPBS.

---
Monday - October 18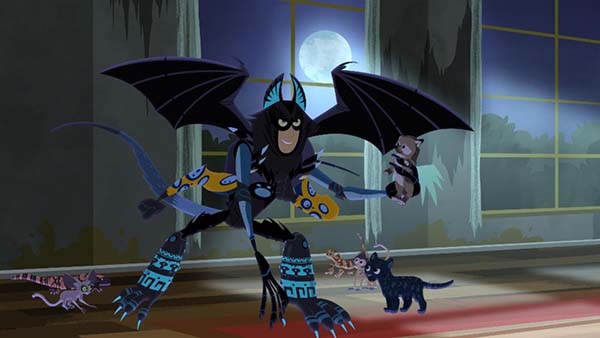 WILD KRATTS - CREEPY CREATURES
Monday, 10/18 from 10:30-11:30 am NHPBS KIDS Live Stream
The Wild Kratts aren't too sure what to do for Halloween. Should they go trick or treating or just have a Halloween Party? The Kratt bros decide that the best thing to do is to discover some new "creepy cool" creatures. Heading off to find these new animals friends, Martin and Chris don't realize that Zach and the other villains have come up with a plan to ruin Halloween. Can the Wild Kratts defeat the villains and still get to celebrate Halloween? Science Concept: Features that may seem creepy are critical for an animal's survival. WILD KRATTS Streaming Videos and Other Resources

BASEBALL - Shadow Ball
Monday, 10/18 from 2-4:30 pm NH WORLD
The fifth "inning" of Ken Burns's film BASEBALL looks at baseball's desperate attempts to survive the Great Depression and Babe Ruth's fading career, while a new generation of stars, including Joe DiMaggio and Ted Williams, is on the rise. It also presents the parallel world of the Negro Leagues, which thrived in the shadow of the Major Leagues. The inning culminates with the greatest showdown in the history of the Negro Leagues: Satchel Paige, arguably the best pitcher ever, against Josh Gibson, "the black Babe Ruth," in the Negro League World Series. BASEBALL Streaming Video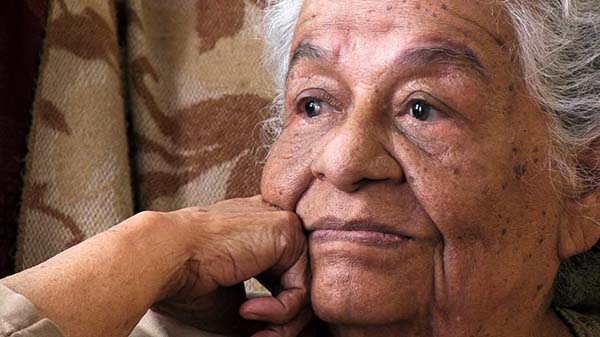 POV - La Casa De MamaIcha
Monday, 10/18 from 10-11:30 pm NHPBS
Decades ago, Mama Icha moved to the United States to help her daughter, but she never lost sight of her hometown of Mompox, spending years sending money to build her dream house there. Now, at theend of her life, Mama Icha returns to Colombia.POV Streaming Video

---
TUESDAY - October 19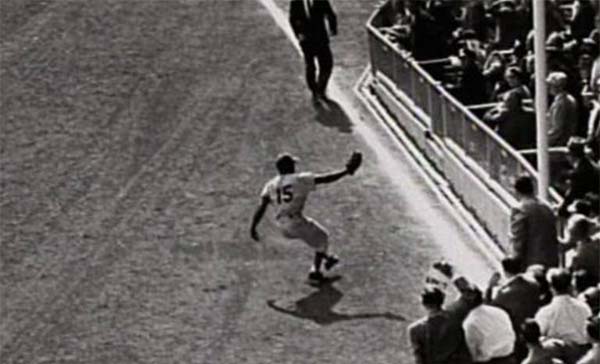 BASEBALL - The National Pastime
Tuesday, 10/19 from 2-4:30 pm NH WORLD
The sixth "inning" leads off with the baseball season of 1941, one of the most exciting of all time. Joe DiMaggio hits in 56 straight games, the longest hitting streak in history. Ted Williams becomes the last man to hit .400. The Brooklyn Dodgers win their first pennant in 20 years. Then the war intervenes and baseball's best players become soldiers. On their return, the game - and the entire country -- are changed forever: Branch Rickey integrates baseball on April 15, 1947, when Jackie Robinson takes the field for the Brooklyn Dodgers. Baseball finally becomes what it had always claimed to be: America's national pastime. BASEBALL Streaming Video GENERATION A: PORTRAITS OF AUTISM AND THE ARTS
Tuesday, 10/19 from 7-8 pm NH WORLD
Get a close look at creative therapies and art programs which young people on the autism spectrum are utilizing to reach their highest potential. The film provides a platform for youths with autism to speak frankly about their challenges and their dreams; and to showcase their talents which include dancing, singing, painting and animated filmmaking.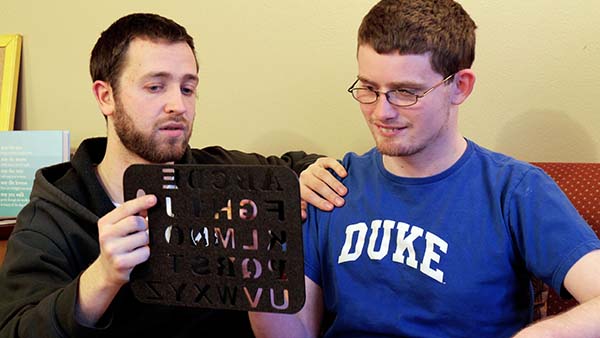 AMERICA REFRAMED - Deej
Tuesday, 10/19 from 8-9 pm NH WORLD
Deej is the story of DJ Savarese ("Deej"), a gifted, young writer and advocate for nonspeaking autistics. Once a "profoundly disabled" foster kid on a fast track to nowhere, DJ is now a first-year college student who insists on standing up for his peers: people who are dismissed as incompetent because they are neurologically diverse. Will Deej be able to find freedom for himself and others like him? AMERICA REFRAMED Streaming Videos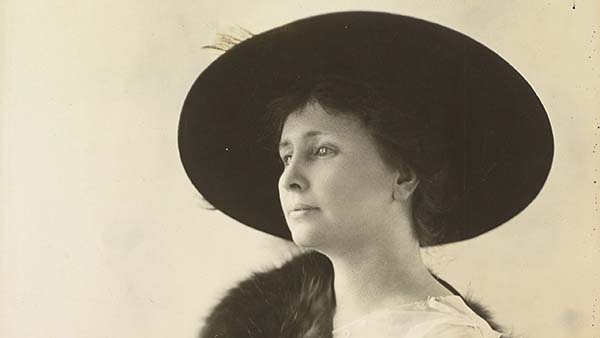 AMERICAN MASTERS - Becoming Helen Keller
Tuesday, 10/19 from 9-10:30 pm NHPBS
Revisit Helen Keller's rich career and explore how she perpetually put her celebrity to use to advocate for human rights in the pursuit of social justice for all, particularly women, the poor and people with disabilities. AMERICAN MASTERS Streaming Video

---
WEDNESDAY - October 20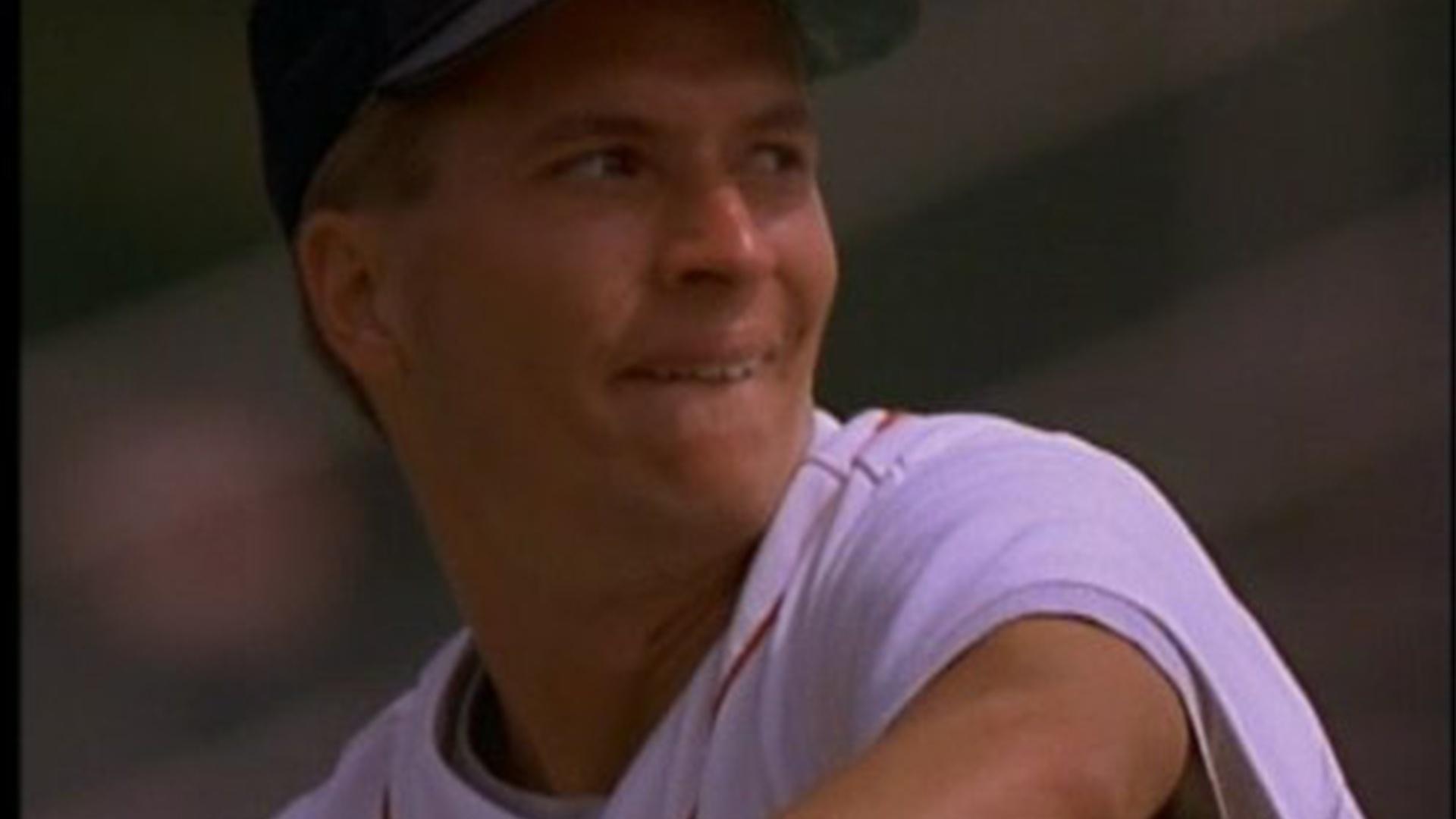 BASEBALL - The Capital of Baseball
Wednesday, 10/20 from 2-4:30 pm NH WORLD
In the seventh "inning" rare newsreel film and interviews celebrate the glorious heyday of New York City baseball with some of its most memorable moments: the "shot heard round the world," Bobby Thomson's home run off Ralph Branca in 1951; Willie Mays' incredible catch in the 1954 World Series; and Don Larsen's perfect game. The highlight of the episode is 1955, when the Brooklyn Dodgers, sparked by Jackie Robinson and Roy Campanella, finally win their first World Series, only to be moved by their owner to a new city 3,000 miles away: Los Angeles. BASEBALL Streaming Video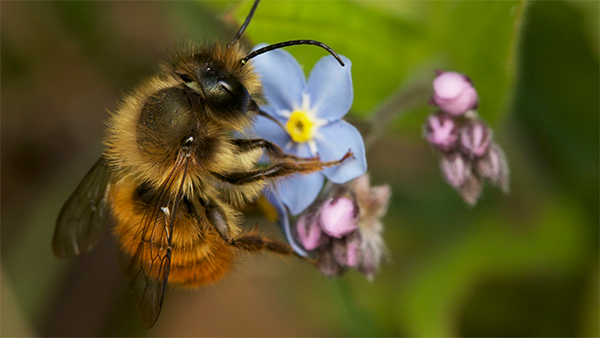 NATURE - My Garden of a Thousand Bees
Wednesday, 10/20 from 8-9 pm NHPBS
A wildlife cameraman spends his time during the pandemic lockdown filming the bees in his urban garden and discovers the many diverse species and personalities that exist in this insect family. . NATURE Streaming Video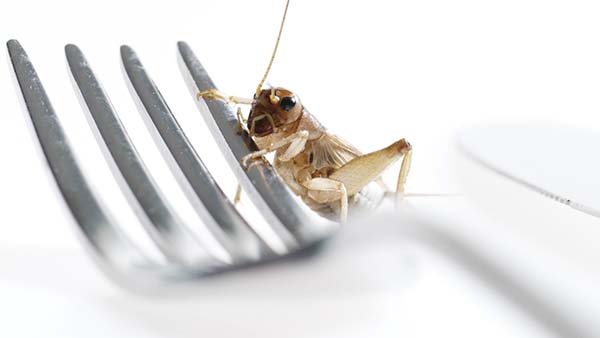 NOVA - Edible Insects
Wednesday, 10/20 from 9-10 pm NHPBS
From crunchy cricket chips to nutty black soldier fly grubs, Edible Insects leaps across cultural and culinary boundaries to explore the insect food industry and how it could benefit our health and our warming planet.. NOVA Streaming Video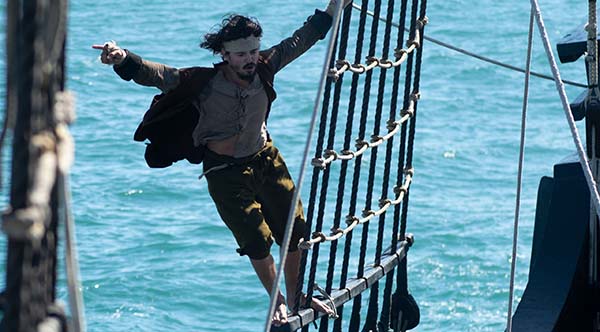 SECRETS OF THE DEAD - Magellan's Crossing
Wednesday, 10/20 from 10-11 pm NHPBS
Five hundred years ago, Ferdinand Magellan and his crew set sail to gain control of the global spice trade. What resulted was the first circumnavigation of the earth, laying the groundwork for colonization and globalization still felt today. SECRETS OF THE DEAD Streaming Video
---
THURSDAY - October 21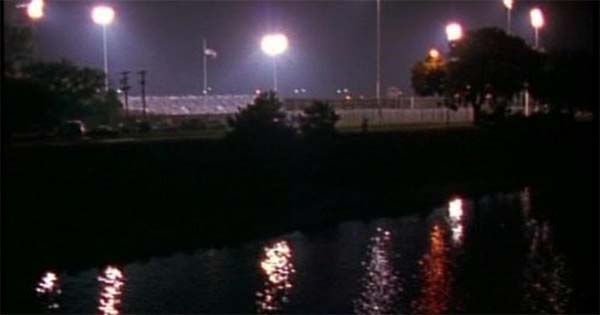 BASEBALL - A Whole New Ballgame
Thursday, 10/21 from 2-4 pm NH WORLD
The Eighth Inning, which takes place against the backdrop of the turbulent 1960s, opens with the improbable last-inning home run by the Pittsburgh Pirates' Bill Mazeroski that wins the 1960 World Series and signals the beg inning of the end of the Yankee dynasty. Roger Maris breaks Babe Ruth's re cord by hitting 61 home runs in the 1961 season. Sandy Koufax, the shy untouchable pitcher, dominates most of the decade and then leaves the game at the height of his power because of the threat of crippling arthritis. BASEBALL Streaming Video

---
FRIDAY - October 22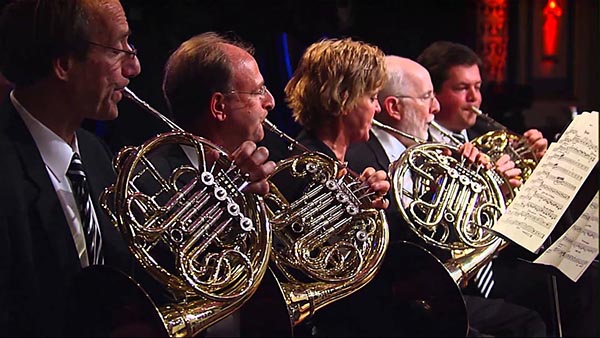 ALL STAR ORCHESTRA- Episdoe 2
Friday, 10/22 from 8-9 pm NHPBS
All-Star Orchestra  features beloved classical favorites along with new works by American composers – the masterpieces of the future. ALL STAR ORCHESTRA Streaming Video
---
SATURDAY - October 23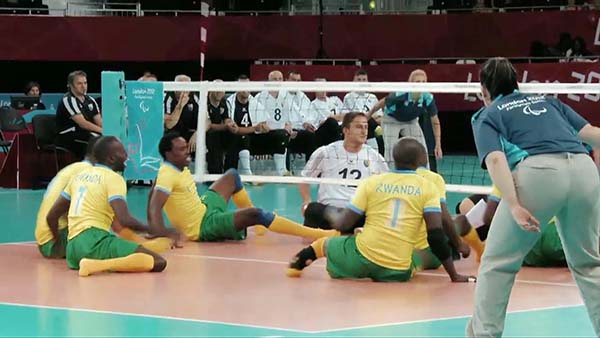 POV - My Way to Olympia
Saturday, 10/23 from 8-9 pm NH WORLD
Who better to cover the Paralympics than Niko von Glasow, the world's best-known disabled filmmaker? Unfortunately -- or fortunately for anyone seeking an insightful and funny documentary -- this filmmaker frankly hates sports and thinks the games are "a stupid idea." Born with severely shortened arms, von Glasow serves as an endearing guide to London's Paralympics competition,as he meets a one-handed Norwegian table tennis player, the Rwandan sitting volleyball team, an American archer without arms and a Greek paraplegic boccia player, his own stereotypes about disability and sports get punctured. POV Streaming Video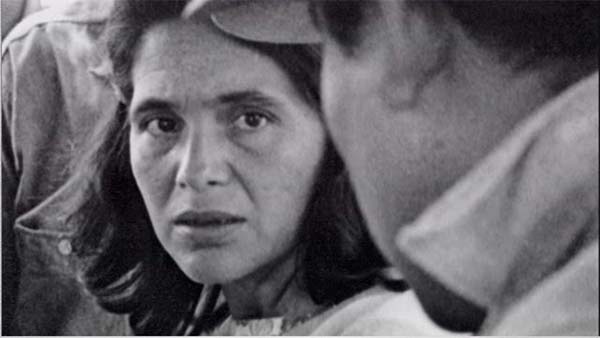 LATINO AMERICANS - Peril and Promise
Saturday, 10/23 from 9-10 pm NH WORLD
Examine the past 30 years, as a second wave of Cubans and hundreds of thousands Salvadorans, Nicaraguans and Guatemalans flee to the U.S., creating a debate over undocumented immigrants that leads to calls for tightened borders, English-only laws and efforts to brand the undocumented as a drain on public resources. Simultaneously, the Latino influence is booming in business, sports, media, politics and entertainment. Latino Americans become the largest and youngest growing sector of the American population. . LATINO AMERICANS Streaming Video 

---
SUNDAY - October 24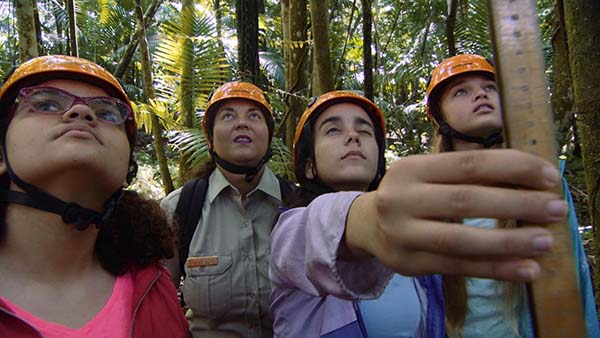 SCIGIRLS - Terrific Trees
Sunday, 10/24 from 9-9:30 am NHPBS
The majestic big trees of Puerto Rico catch the attention of SciGirls in San Juan. Isabel, Gabriela and Karla explore the benefits that big trees bring to their ecosystems, comparing trees in the rain forest and the city. SciGirls Streaming Video in English and Spanish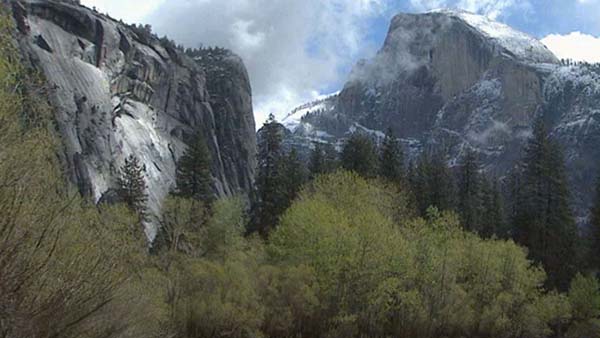 KEN BURNS: THE NATIONAL PARKS
Sunday, 10/24 from 4-6 pm NHPBS
Explore the beauty and grandeur of our nation's magnificent parks, from Acadia to Yosemite, Yellowstone to the Grand Canyon. Filmmakers Burns and Dayton Duncan vividly reveal fascinating behind-the-scenes stories about the making of the series. KEN BURNS: NATIONAL PARKS Streaming Video
---

NHPBS VIDEO
You can access thousands of hours of online video anytime and from anywhere. You will find both free video available to anyone and PASSPORT video available to NHPBS members. Email sadams@nhpbs.org to find out how schools can become a member and use a single NHPBS membership to access video. >> NHPBS ONLINE VIDEO

PBS LEARNING MEDIA
Inspire your students with thousands of free teaching resources including videos, lesson plans, and games aligned to state and national standards. >> Explore!
---

---
Grade 4-12 News Quiz
This weekly 15-minute current events program from KET includes news segments, a current events quiz, opinion letters, and an Extra Credit report.


Granite State Challenge
Weekly quizzes for elementary, middle and high school students from the NHPBS high school quiz show.
---